Big Rock Falls: A Big Meadows Hike to a Cascading Waterfall at Shenandoah National Park
A few days ago, I hiked to Big Rock Falls from Big Meadows in Shenandoah National Park's Central District. When I reached the falls, it was déjà vu.
I had never done this hike before, but yet I had definitely been here before. I rarely repeat hikes, but here I was at the same waterfall I visited in March.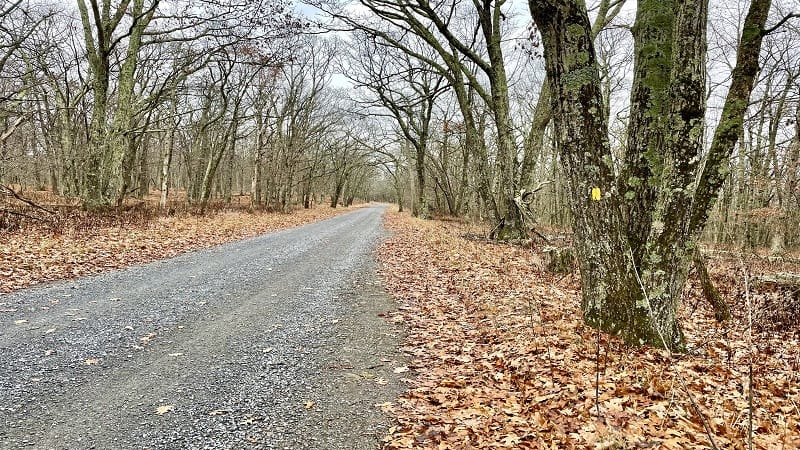 To be fair, the falls were just a bonus in March. I was hiking to Rapidan Camp on a different route. I had no idea I would pass a waterfall on the way.
Well, c'est la vie. It was a nice hike and the waterfall was just as beautiful as it was in March. I'd forgotten there was a small watering hole, too.
| Trail Stats | |
| --- | --- |
| Length | 5.4 miles |
| Difficulty | Moderate |
| Trail Type | Out-and-Back |
| Elevation Gain | 896 feet |
| Duration | 2.5-3 hours |
| Terrain | Mostly dirt & rock trails |
| Dog-Friendly | Yes |
| Fee | $30 per vehicle (good for seven days) |
| Driving Directions | Click Here |
Big Meadows
This hike starts from a small parking area across Skyline Drive from Big Meadows Wayside at milepost 51. There is a lot with room for at least 10 cars.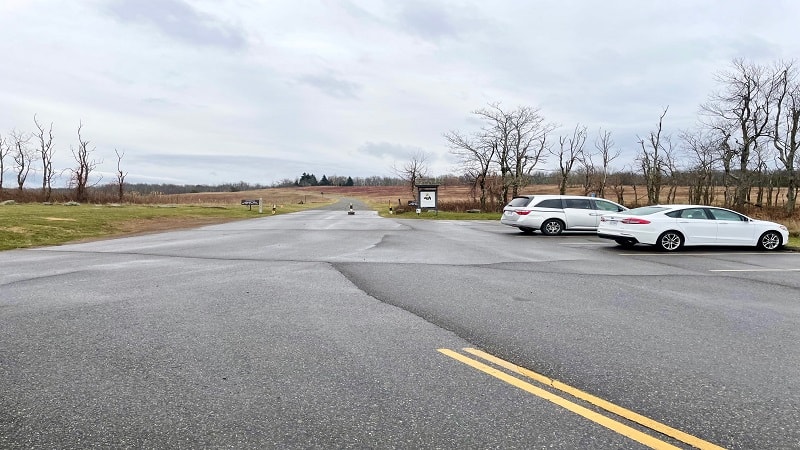 Big Meadows, as the name implies, is a very large meadow, essentially in the middle of the park. This high-elevation meadow is actually atop a mountain.
From the parking lot, walk past the trail kiosk along the Rapidan Fire Road. In a few steps, you'll see a sign about the Civilian Conservation Corps (CCC).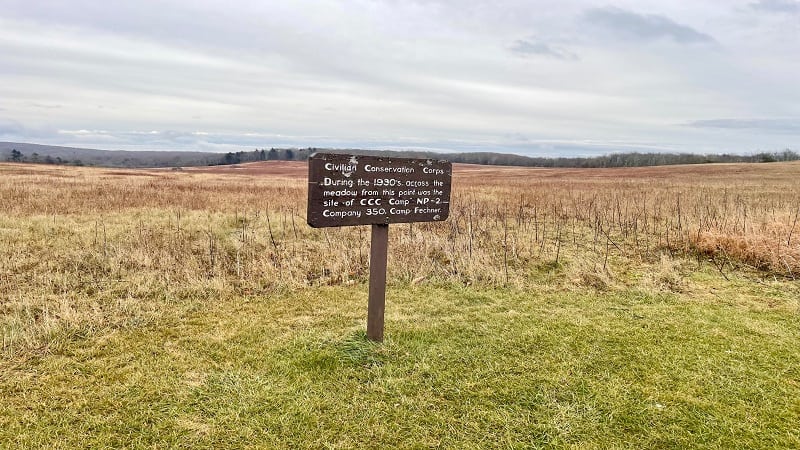 It's hard to believe that the boys of the CCC built Shenandoah National Park, including overlooks, roads, picnic grounds and trails, between 1933 and 1942.
This wide, full-sun path is fairly ho-hum, especially on a dreary November morning. It's a flat 1.2 miles until you reach a turn-off that leads into the forest.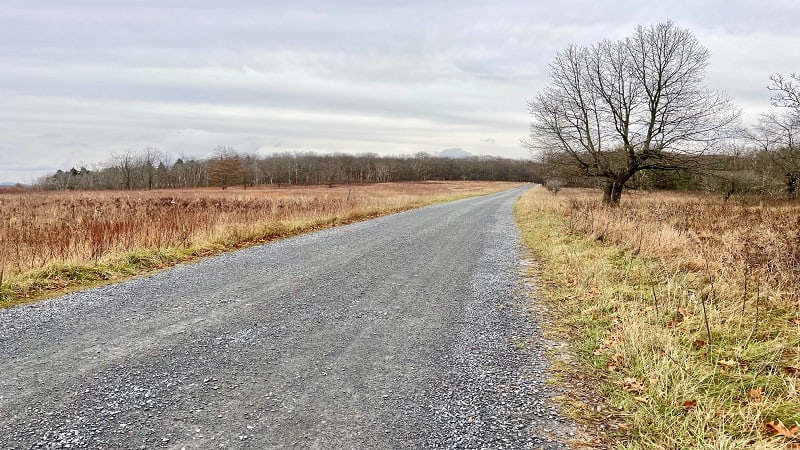 Mill Prong Horse Trail
You'll see a sign on the right for the yellow-blazed Mill Prong Horse Trail that leads to Rapidan Camp. From here, it's two miles to Rapidan Camp.
The trail becomes more narrow and much more steep. Watch your footing if leaves are covering the trail as they were on my hike.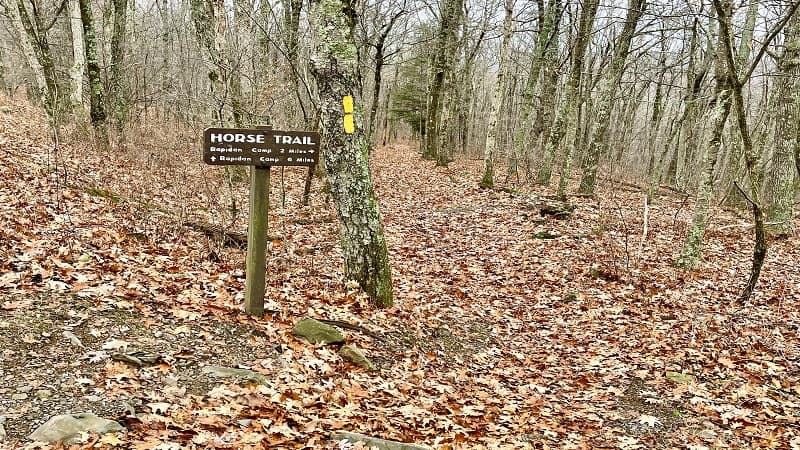 It's a very quiet mile through the forest. It's also a great path for reveling in nature and enjoying the silence. You are not likely to see any other hikers.
At the 2.2-mile mark, turn left to stay on the yellow-blazed trail. On the right is the blue-blazed Mill Prong Trail, which crosses over Mill Prong.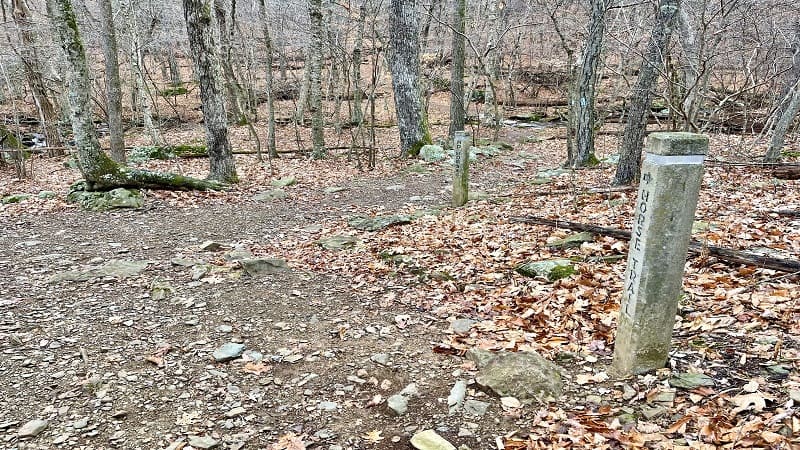 I later realized that I had hiked the Mill Prong Trail from Skyline Drive to the Mill Prong Horse Trail to reach Rapidan Camp, passing Big Rock Falls on the way.
Mill Prong
From here, it's a lovely walk alongside gently-flowing Mill Prong. There are several spots where you can step out to take photos of the cascading waters.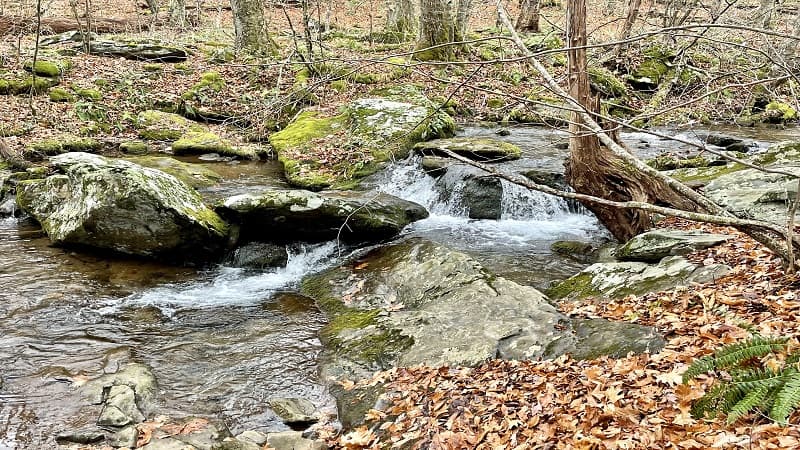 At the 2.7-mile mark, you will arrive at Big Rock Falls. There is a fairly unique log crossing. It was at this point that I realized I'd been here before.
You only need to cross over Mill Prong if you plan to continue on to Rapidan Camp, which is .4 miles further south along the Mill Prong Horse Trail.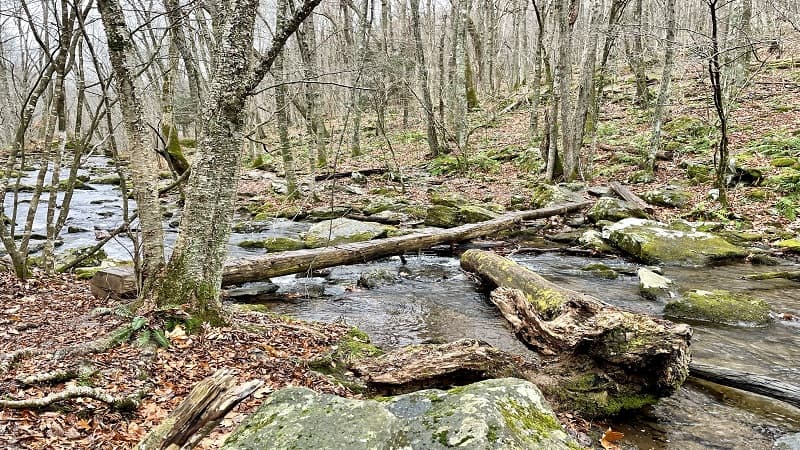 The middle of the log, however, is a great spot for taking photos up and down Mill Prong. You can snap nice photos of Big Rock Falls from here too.
One of the best places for photos is from atop a large rock to the right of the top of the falls. Hmm, maybe the waterfall was named for this big rock?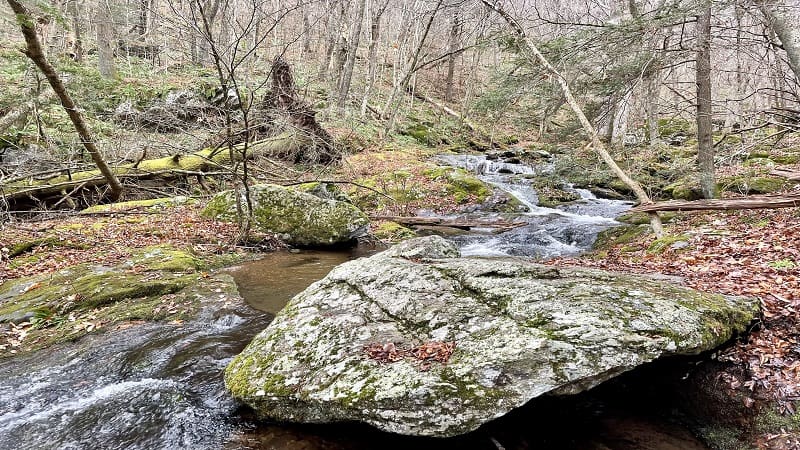 From here, you can snap the gorgeous cascades beyond the falls. Note the massive downed tree to the left of the falls. The roots alone are enormous.
Once you've finished ogling the falls, re-trace your steps to the parking area. It's fairly steep until you reach the Rapidan Fire Road, so take your time.
Wrap-Up Notes
From the Big Meadows parking area, this waterfall hike took me two hours, including time spent snapping photos of the falls from various angles.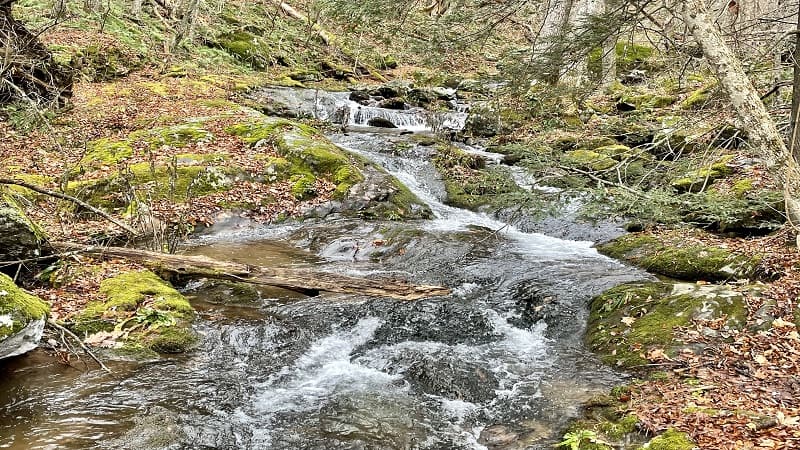 If you have time for a second hike, there are several that set off nearby, including Lewis Falls (milepost 51) and Dark Hollow Falls (milepost 50.7).
I've also compiled a list of Skyline Drive hikes. They are listed from north to south along the scenic byway to help you choose hikes nearest to you.
Note that as of late-November, all services are closed for the season. This includes restrooms at the wayside stores inside the park.