Calvary & Chimney Rocks Hike: Cool Rocks, Big Views at Shenandoah National Park
Living in Northern Virginia, it's easier to tackle hikes in the North District and Central District of Shenandoah National Park. At least in one day.
I recently spent the night in Waynesboro, a mere stone's throw from the Rockfish Gap entrance in the South District. I was eager to hike in this part of the park.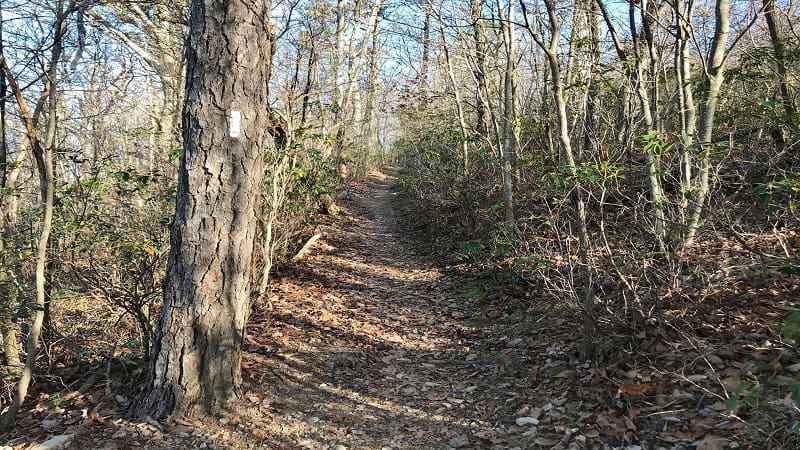 A half dozen Skyline Drive hikes were on my list to complete over two days, including Turk Mountain and this one, Calvary & Chimney Rocks.
I also planned for hikes just outside the park, including Natural Chimneys and Hidden Rocks. I was eager to step foot on as many hiking trails as I could.
| Trail Stats | |
| --- | --- |
| Length | 3.2 miles |
| Difficulty | Moderate |
| Trail Type | Out-and-Back |
| Elevation Gain | 860 feet |
| Duration | 1.5-2.5 hours |
| Terrain | Mostly dirt & rock trails |
| Dog-Friendly | Yes |
| Fee | $30 per vehicle (good for seven days) |
| Driving Directions | Click Here |
Arriving at the Trailhead
Navigate to the Riprap Trail Parking Area at milepost 90 on Skyline Drive. The 3.2-mile Calvary & Chimney Rocks hike shares a trailhead with the Riprap Loop.
The Riprap Loop includes all of this hike, then continues past Chimney Rock to add in the Moormans River Overlook and Riprap Overlook in a 9.8-mile loop hike.
Begin the hike toward the back of this 10-car parking area. You'll see the large trail kiosk that outlines the routes for each of the scenic hikes.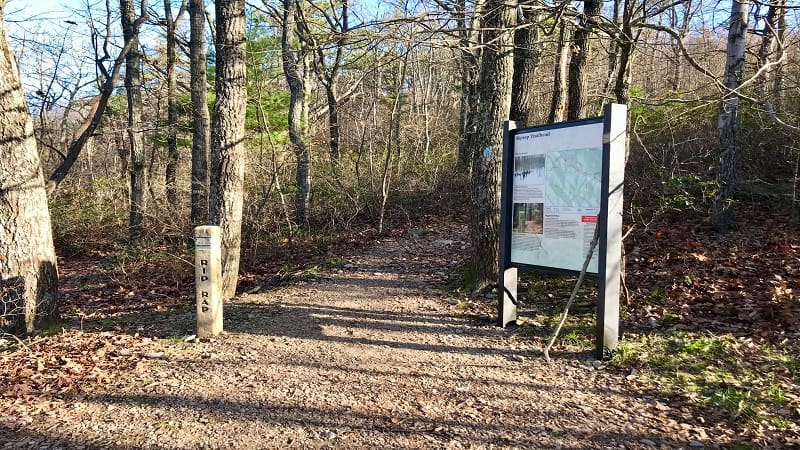 The First Steps
Walk past the trail kiosk, but you won't get far before you reach a concrete trail marker. Make a right turn here to ascend the white-blazed Appalachian Trail.
From here it's a slow climb until the .4-mile mark when you turn left onto the blue-blazed Riprap Trail. You'll take this trail all the way to Chimney Rock.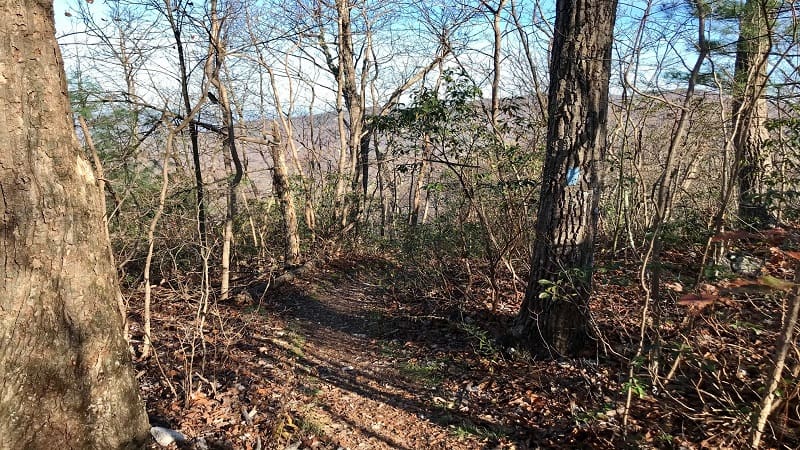 At the .6-mile, you'll find the perfect log to settle down onto for a snack with a northeast-facing view. It's like an oasis after the ascent to reach the Riprap Trail.
You'll pass through a talus slope (kind of like a rock slide) at the 1.1-mile mark. Look for lots and lots of rocks. Fortunately, there is a fairly clear path through the rocks.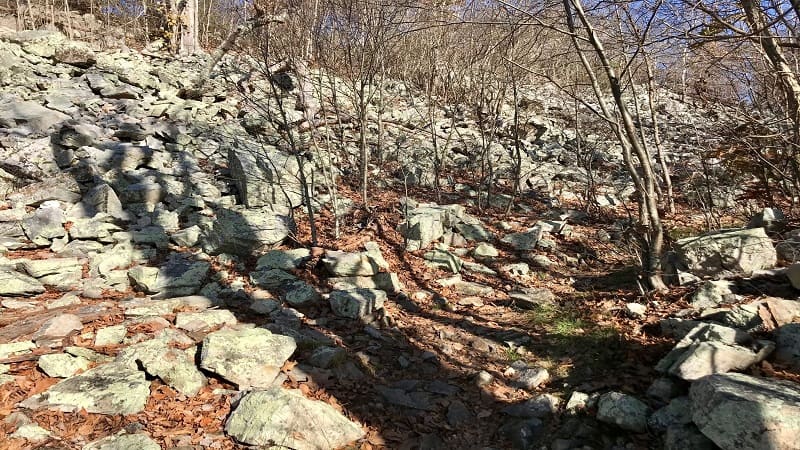 In another .1-mile mark you'll reach several rocky outcrops with northwest-facing views of the valley and farms below. You have not reached Calvary Rocks. Soon.
At the 1.5-mile mark, you will arrive at Calvary Rocks. It's like a mysterious wonderland of gigantic rocks. You can even scramble to the top for wide-open views.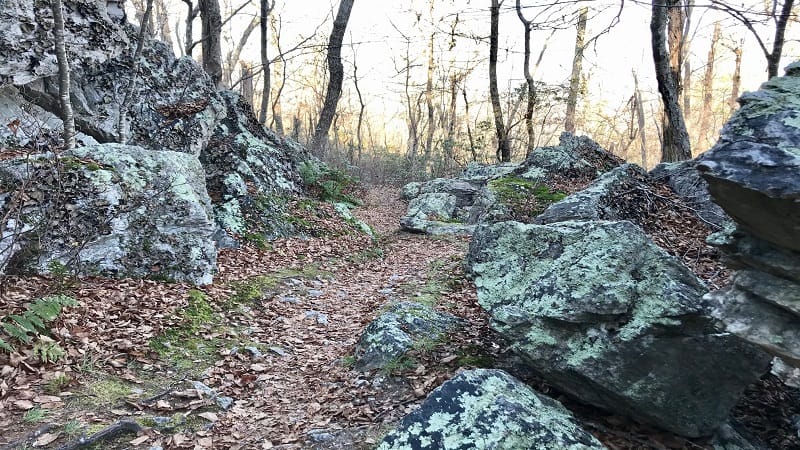 In a few more steps, at the 1.6-mile mark, you will reach Chimney Rock. These are very cool, flat top rocks. Choose one you like, then take a seat for the panoramas.
Once you've soaked in all the views, simply re-trace your steps to the parking area.
Wrap-Up Notes
From the parking area, this hike took me 80 minutes, including time spent ogling the views. I did not, however, scramble to the top of Calvary Rocks.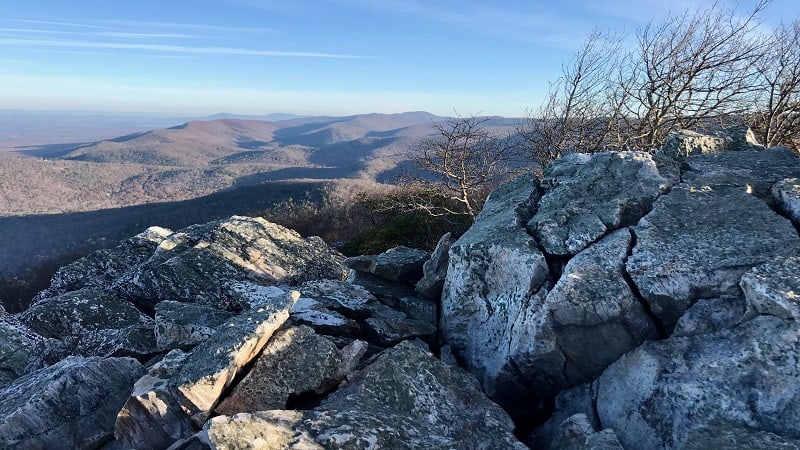 Just 30 minutes away, Waynesboro is the closest town for post-hike eats and sips. A couple of faves include The Fishin' Pig and The Tailgate Grill.
Eager for more? Check out my favorite hikes near Staunton, hikes near Charlottesville and hikes near Waynesboro.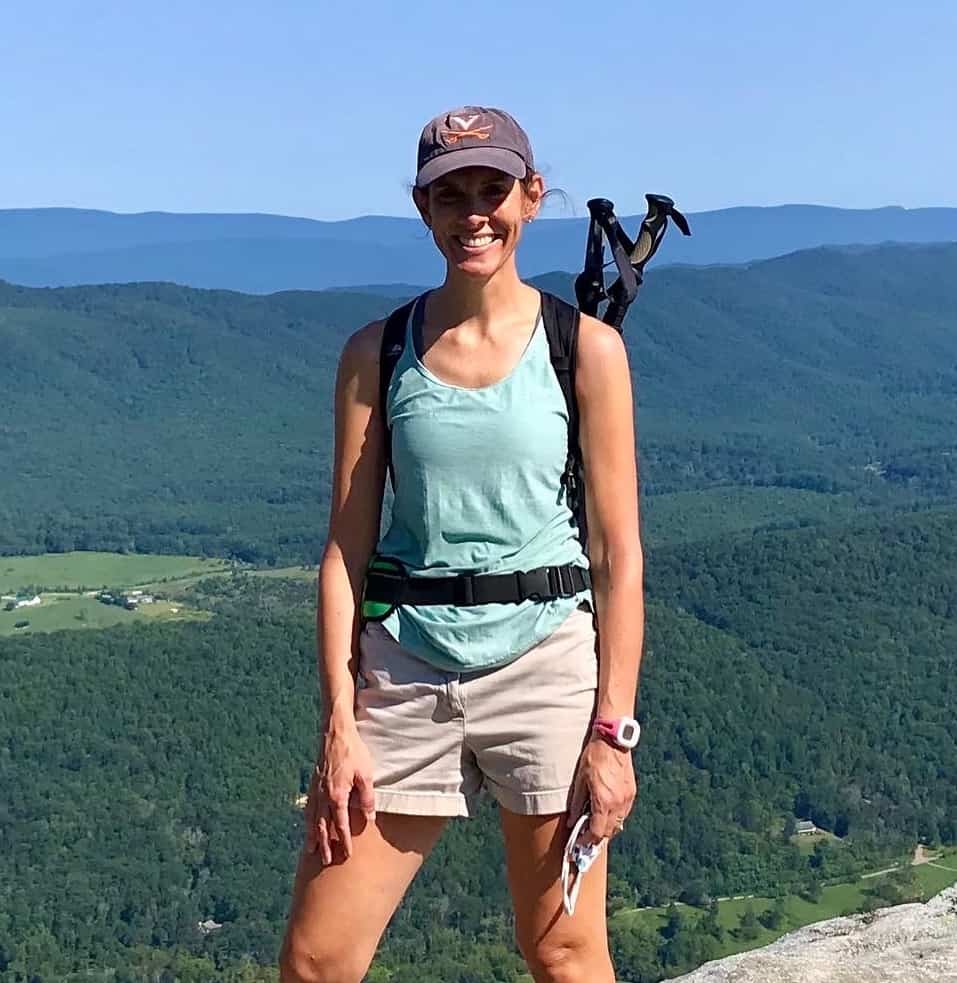 Erin Gifford is the editor of Go Hike Virginia. She has completed more than 300 hikes in Virginia. She is also the author of three hiking guidebooks from Falcon Guides. Need help finding a hike? Check out the Trail Finder feature or send Erin a message.