Best Kept Outdoor Secrets in Surry County, Virginia
When you want to get outdoors, there's no need to step foot outside Hampton Roads. Surry County, Virginia has plenty of outdoor secrets to share.
From biking and birding to sunsets and slushies (wine slushies, of course), we've got what not to miss on a day trip or weekend in Surry County.
It's easy to get here too, especially if you take the free car ferry that runs between Jamestown and Scotland, a small village in Surry County.
As the tourism bureau says, Savor the Secrets of Surry. They've even got a hashtag. You know, #SavorTheSecretsOfSurry. T-shirts may be next. Stay tuned, friends.
#1: Paddling at Gray's Creek
Paddling at Gray's Creek, a six-mile-long tributary of the Lower James River, is pure joy. Most days, you will need to bring your own watercraft, but still, pure joy.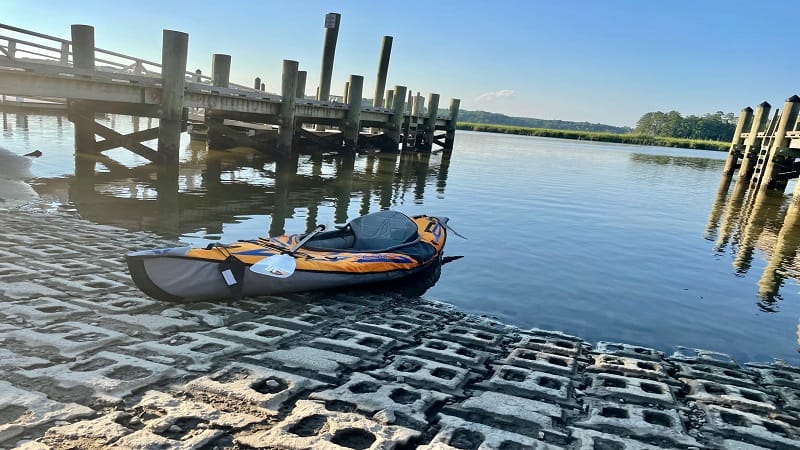 The paddling on the calm creek waters is serene. From the waterway, soak up all the views across the marina and native sea grasses.
No boat? No problem. At least on fair-weather weekends. On Fridays, Saturdays and Sundays in summer and fall, you can rent kayaks for $15 per hour.
The rental include a personal flotation device and a paddle (thank goodness). Only electronic payments are accepted at this time.
Kayak rentals are available on Fridays from 12 pm to 8 pm. On Saturdays and Sundays, you can rent a kayak from 8 am to 8 pm.
Post-paddle, celebrate at The Surry Seafood Company, which is adjacent to the launch and makes this the perfect spot to settle in for a seafood dinner.
#2: Fossil Hunting at Chippokes
Fossil-hunters typically head to Westmoreland State Park or York River State Park. Both have sandy beaches known for fossils and shark teeth.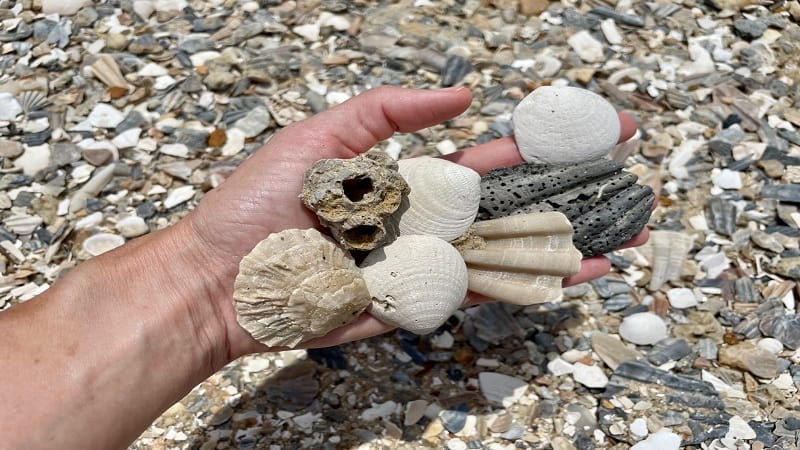 However, Chippokes State Park also has a fossil beach. It's just steps from the visitor center, too. No need for a trail hike to reach the beach.
Bring a plastic shovel and a sieve if you want to dig for fossils, like shark teeth, coral and barnacles. Marine fossils range in age from 2 to 16 million years old.
You'll see fossils all across the sandy beach. Fossilized shark teeth can be taken home, but leave all other fossils where you found them.
At the visitor center, ask for a fossil guide and identification sheet to take to the fossil beach. These useful guides feature photos of shark teeth and shells.
Why are there so many fossilized shells on the beach? According to Chippokes State Park, it's because the park was once at the bottom of the ocean.
#3: Birding at Hog Island WMA
No visit to Surry County is complete without a visit to Hog Island Wildlife Management Area (WMA), especially for those who fancy bird watching.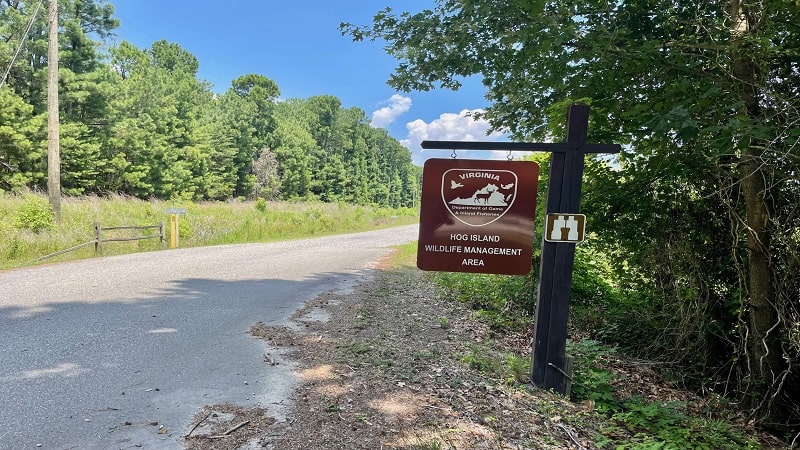 This WMA is divided up into three tracts. Make a beeline for the main section, the Hog Island Tract, which is tops for birding. Bring your binoculars.
Per Hog Island, 35+ species of shorebirds and 30+ species of waterfowl have been spotted at this coastal WMA, including the royal tern and bald eagle.
Birding enthusiasts, visit eBird for the latest sightings at Hog Island. The crowd-sourced site claims that 275+ species have been seen at the WMA.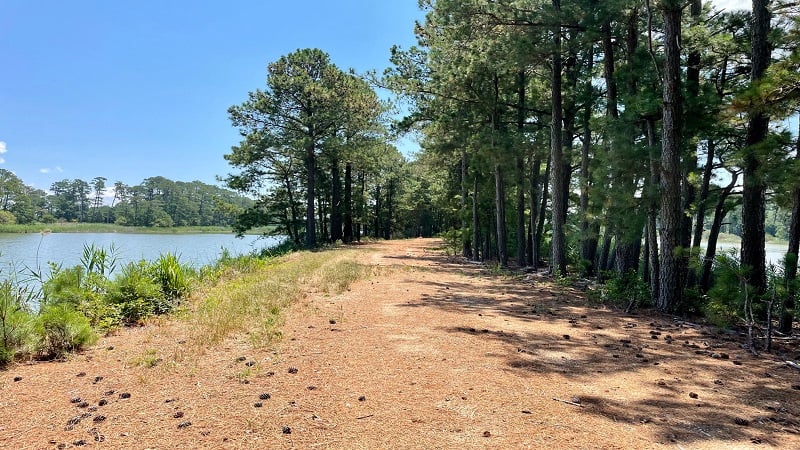 Impoundments in the Hog Island Tract are popular hang-outs for birds and can be reached by way of side paths. You'll also find observation blinds.
To reach Hog Island, you'll need to stop for a security checkpoint. Bring a photo ID and you'll receive a pass to place in your car while in this WMA.
#4: Biking at Chippokes State Park
Spend the day outside in Surry County on two wheels. Bring your bicycle to Chippokes State Park. It's a paradise for those who like to pedal.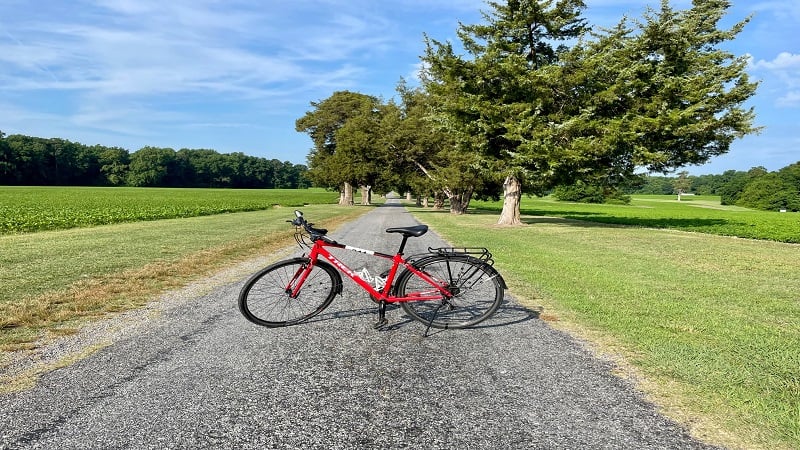 At Chippokes, there are 12+ miles of hiking, biking and equestrian trails. The James River Trail and Lower Chippokes Creek Trail are good picks for bikes.
Both trails have dirt and grass surfaces. Both also lead out to water views. The James River Trail leads to a bench and a walk out to the sandy beach.
You may also want to ride your bike on Chippokes Farm Road. This flat, paved road leads to the state park cabins.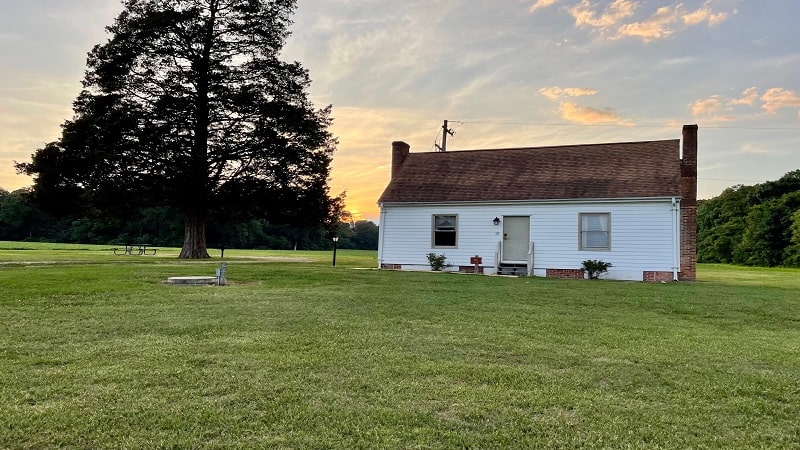 It's a beautiful ride, too. Once you get to the turn-off for the Walnut Valley House, simply reverse course on Chippokes Farm Road.
Alliance Road, which leads back to Chippokes Park Road, is not super bike-friendly. This country road sees some pretty good vehicular traffic.
#5: Wines at Hampton Roads Winery
Settle in on the outdoor patio to sample wines at Hampton Roads Vineyard & Winery in Elberon. A favorite is the Hog Island Sweet Wine. Ah, refreshing.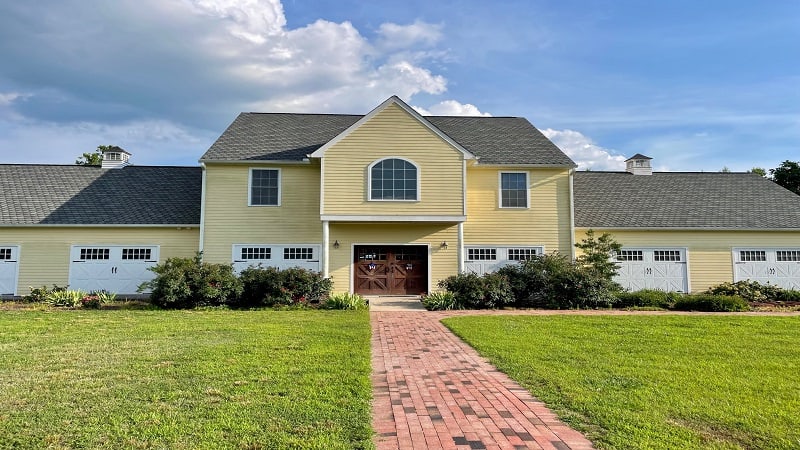 They have wine slushies, too (even non-alcoholic slushies for kids). Enjoy a flight of wines, a glass or a bottle, then take a self-guided tour of the property.
Ask for a brochure in the tasting room, then take a walk across the vineyards and wine making facilities. Brush up on Virginia's native scuppernong grape.
Of course, the world's tallest goat tower is a must-stop at the winery. You can't miss the gram-worthy attraction as you drive in to the parking area.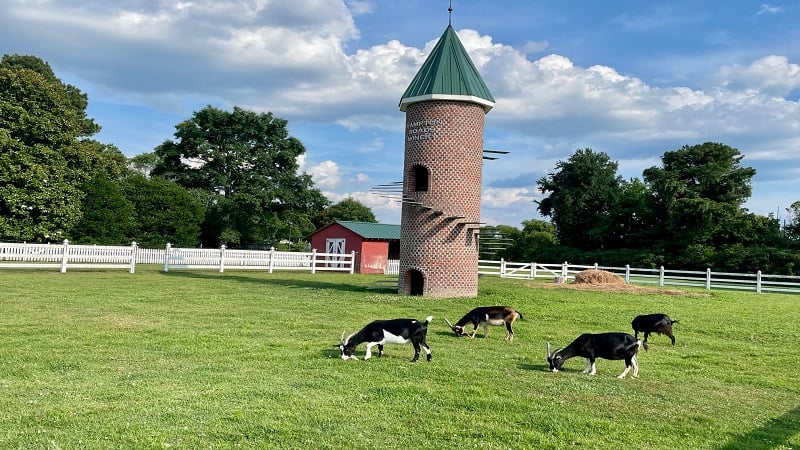 For curious minds, the brick goat tower is 34-feet-tall. Be sure to say hello to the resident goats who will be eager to say hello to you. "Maaah."
Got an RV? You're in luck. Hampton Roads Vineyard & Winery is a member of Harvest Hosts. For members, it's free to stay overnight at the vineyard.
#6: Savoring Sunsets at Gray's Creek
Honestly, there may be no better place to enjoy a vibrantly-colored sunset in Surry County than from Gray's Creek Marina.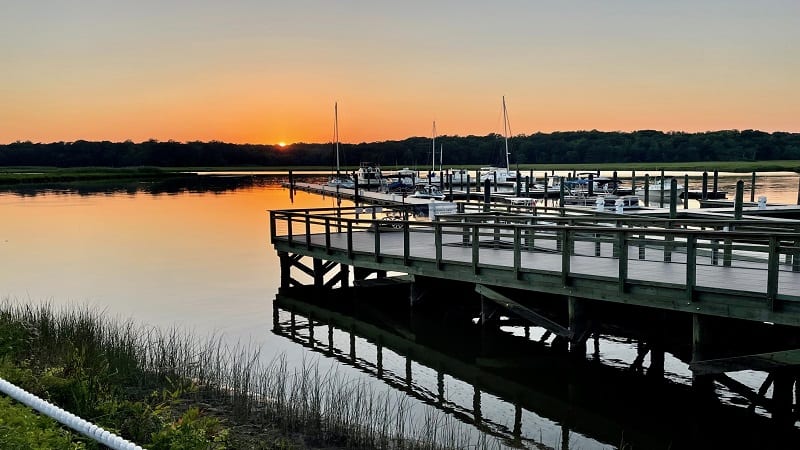 This small marina and is home to several dozen power boats, fishing boats and sail boats. Boating is among the most popular things to do in Surry, Virginia.
Walk along the floating piers to check out the boats at the marina, which is also home to a put-in area for kayaks, canoes and stand-up paddleboards.
Gray's Creek is a six-mile-long tributary of the Lower James River. The waters are calm and it's the perfect place for a sunset paddle.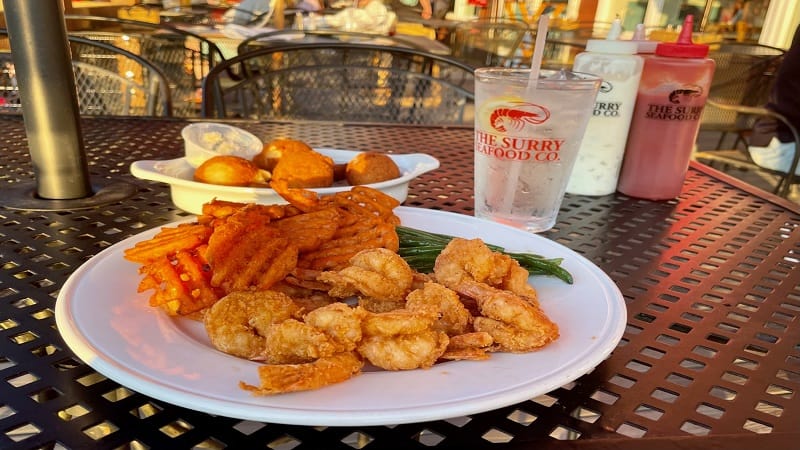 No boat? No problem. The Surry Seafood Company is also located at the marina. Sit outside on the deck for dinner as the sun dips below the horizon.
There's a lot of deliciousness on the menu, from the hush puppy basket to the fried Virginia oysters. The restaurant has live music on Wednesday evenings.
Disclosure: This post was sponsored by Surry County Tourism. All views and opinions expressed here are my own.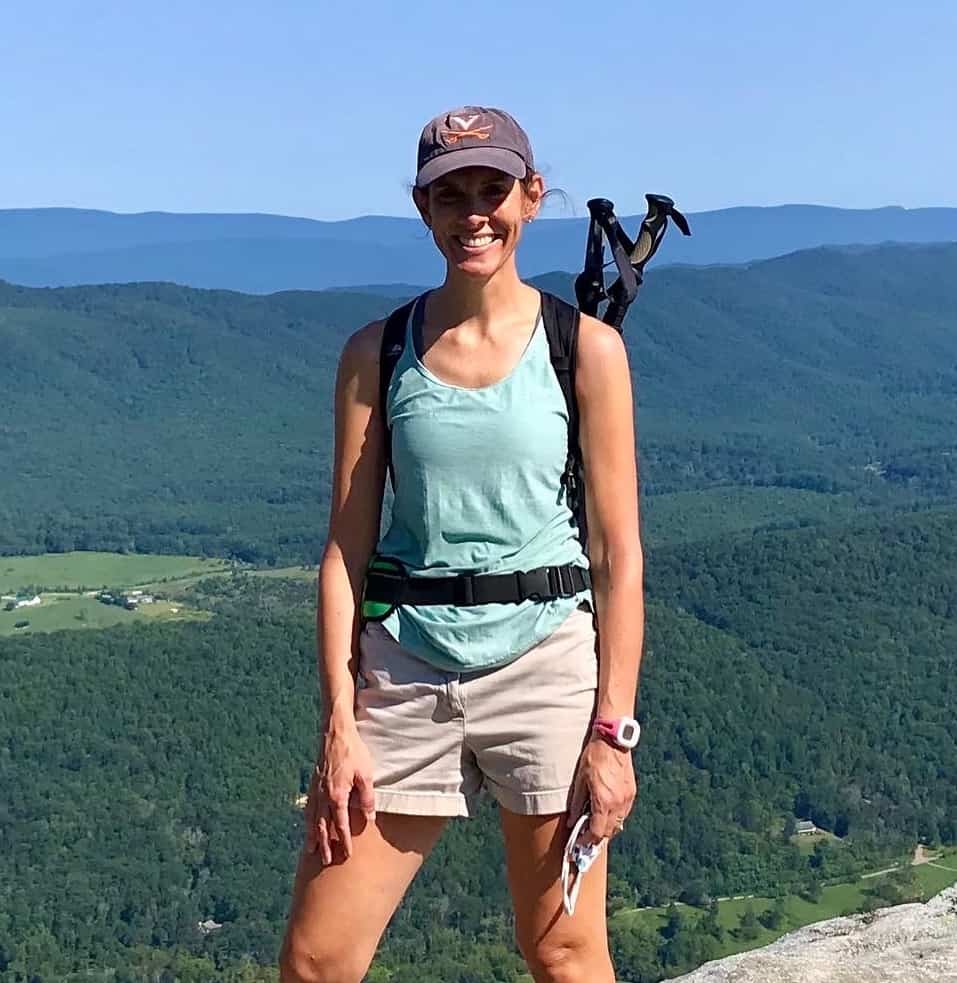 Erin Gifford is the editor of Go Hike Virginia. She has completed more than 300 hikes in Virginia. She is also the author of three hiking guidebooks from Falcon Guides. Need help finding a hike? Check out the Trail Finder feature or send Erin a message.