Need to Know: What is Slackpacking?
Backpacking and hiking, like most hobbies, have their own lexicons. You may even hear some confusing and unique terms, such as slackpacking.
What is slackpacking, you may ask? Well, it isn't backpacking while walking along a slackline, that's for sure. You know, just to be clear.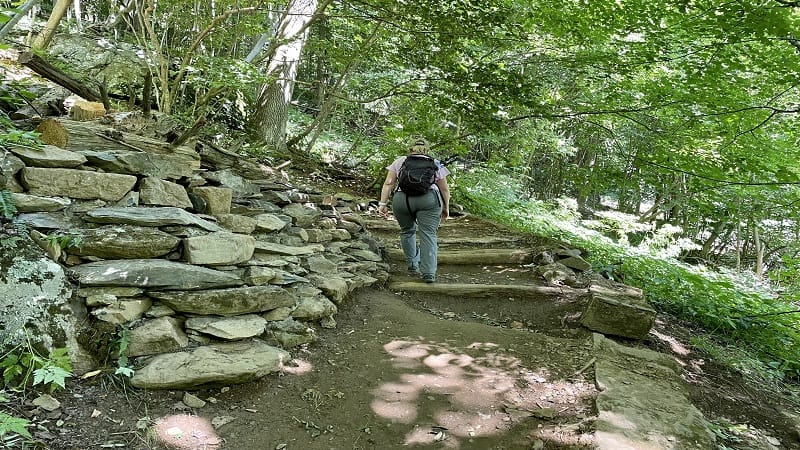 As an Amazon Associate I earn from qualifying purchases. If you click and purchase, I receive a commission at no cost to you.
Slackpacking is not a term the average hiker hears, but it's one you may want to familiarize yourself with if you plan to do any long-distance hiking.
What is Slackpacking?
In short, slackpacking is backpacking without carrying a full backpack. Generally, you'll carry a daypack, but not all your gear, like your tent and sleeping bag.
Slackpacking specifics can vary. Some people carry more or less gear depending on where they are and who's moving their gear from spot to spot.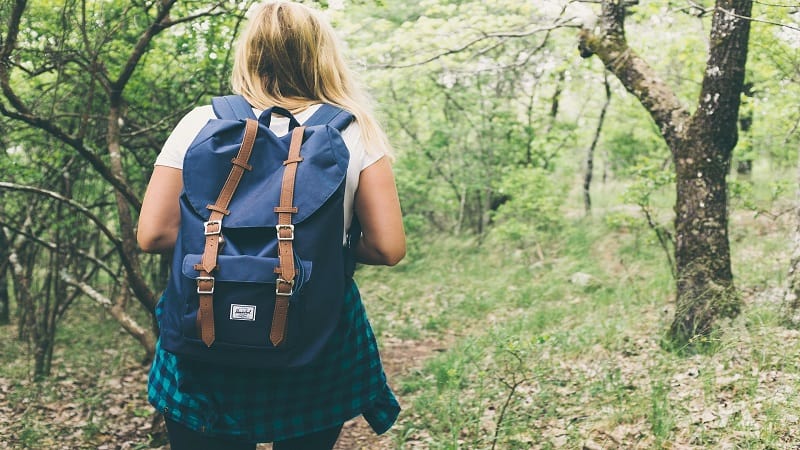 A host (volunteer or through a structured program) carries your gear from spot to spot and in some cases may even handle your cooking and shelter needs.
Slackpacking is an option that allows you to cover miles more quickly and with less strain on your body. With the help of others, it's a cinch to travel light.
When Is Slackpacking a Good Idea?
There are a few main reasons to slackpack. If you're a long-time hiker who isn't interested in putting more wear and tear on your body, this could be for you.
Just because you've put in plenty of miles doesn't mean you have to give up big mileage days. With a little extra help, you're good to go.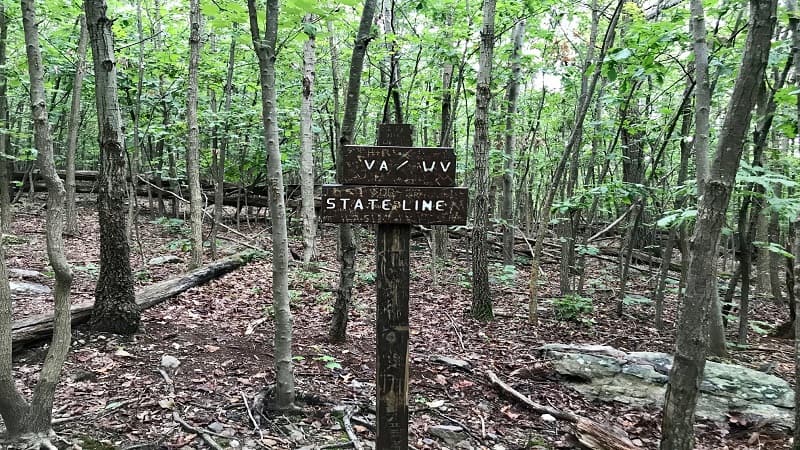 Anyone of any age can benefit from slackpacking. Particularly grueling sections of a thru-hike are prime candidates for some added help on the trails.
If you're on a long trail, like the Appalachian Trail, you may consider slackpacking. If you've got an especially tough section ahead, slackpacking can save your knees.
In Virginia, the section known as The Roller Coaster is a perfect spot to consider slackpacking. Alternatively, slackpack before this section to rest up for the climbs.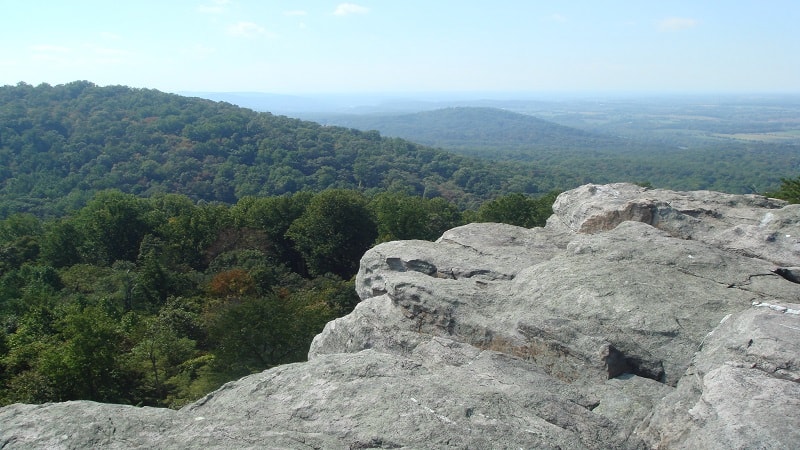 If you're short on time, slackpacking can help you cover ground more quickly. Need to get to the next post office ASAP? Slackpacking can speed things along.
How Do You Slackpack?
The easiest way to slackpack is to enlist a good friend. Having a trail buddy to literally share the load can also be great for morale on the trail.
Consider alternating the load between the two of you so you each get a chance to hike with just the essentials and rest your legs for a bit on the trail.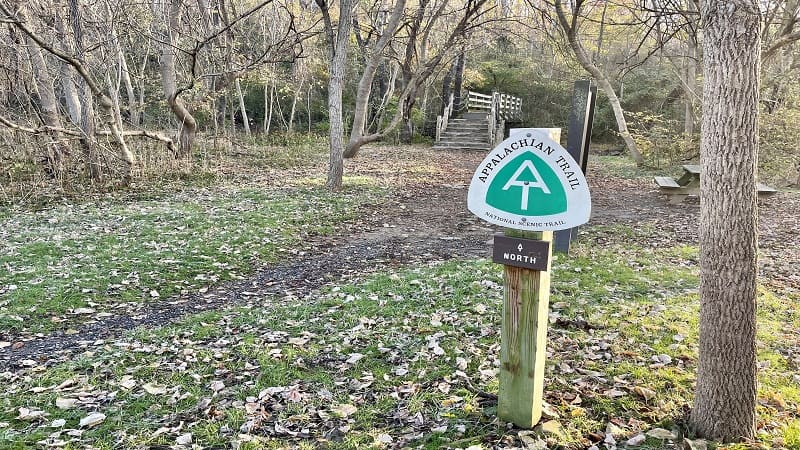 Another option is a more organized slackpacking experience in which you hire someone to collect your gear and take it to your next spot on the trail.
If you are fortunate, you may find a trail angel willing to lug your gear for you for a time. However you go about it, choose your hosts wisely.
If you plan to try slackpacking, do your due diligence. Research the popular areas for slackpacking on the trail and who can lend you a hand (or a van for transport).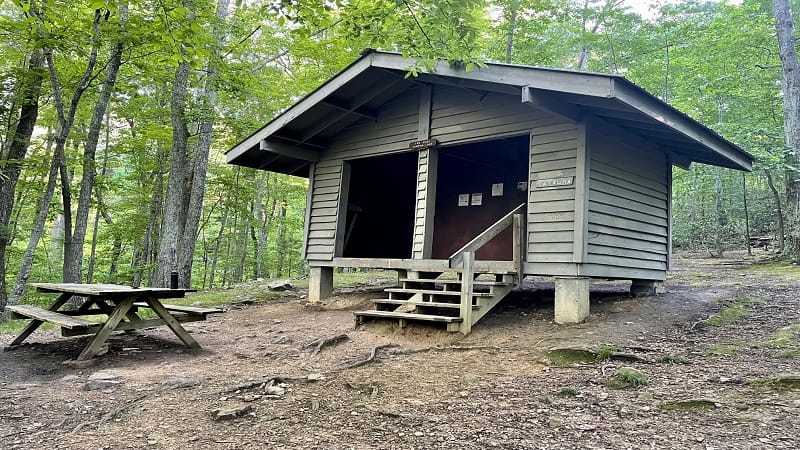 You may get lucky if you want to slackpack for just a day or two. If you want to make it a big part of your journey, look into official guides and organizations.
What are the Benefits of Slackpacking?
The biggest benefit of slackpacking is probably the most obvious: your body doesn't get as beat up as it would carrying a fully-loaded backpack.
You'll have more energy and won't have as many aches and pains that would normally come with a foray into longer hikes or thru-hikes.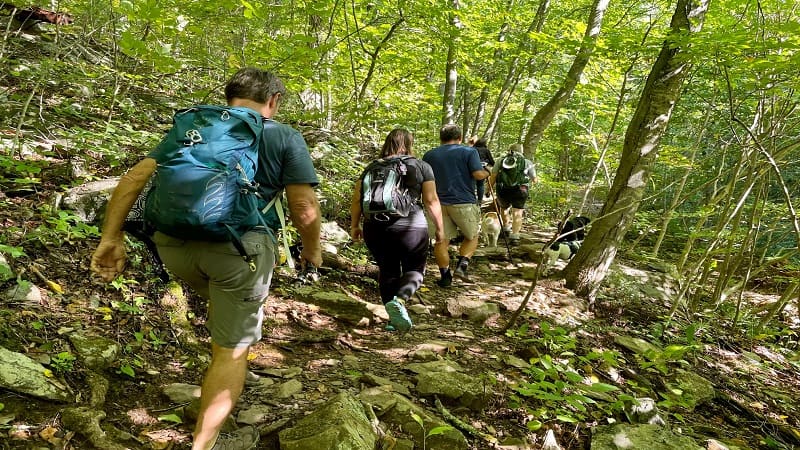 If nothing else, slackpacking can be a morale booster. If you've been on trail for weeks and need a pick-me-up, it's a literal weight off your shoulders.
Slackpacking can help you move a lot faster, too. It's perfect if you want to cover ground quickly or speed things up on your way to your next destination.
Slackpacking also simplifies your overall trip. Your slackpack host may take care of tent setup and meals in the evening, so all you have to do is relax.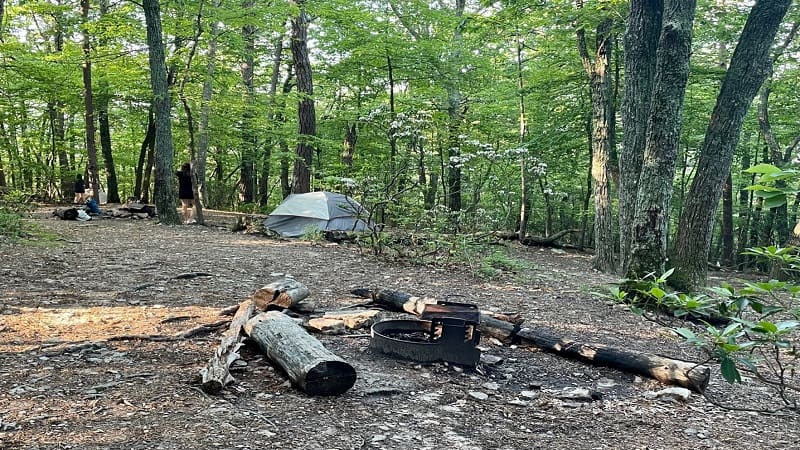 You'll be able to enjoy the trail even more and take time to notice everything around you if you leave the heavy gear with a slackpacking guide.
What Gear is Required for Slackpacking?
Your slackpacking gear needs are going to look a lot like a day hike kit, though probably a bit more robust. You'll start, of course, with a good daypack.
Your overall gear will mainly be determined by the season you're in and where you're hiking but consider a decent-sized daypack. Maybe around 20-25 liters.
In your daypack, you want to take the essentials. You may have dinner provided (and maybe breakfast), but meals on trail are on you.
Make sure you've got a map and a small first aid kit. You don't need anything large, but a useful kit with all the basics like bandages and antiseptic is a must.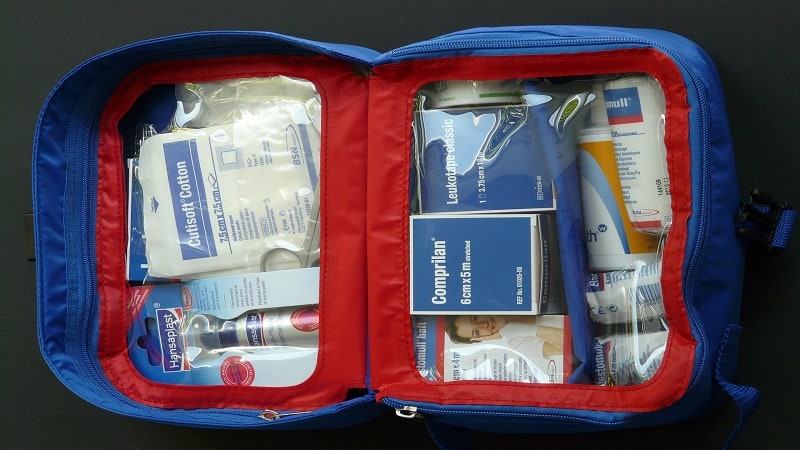 Last up, layers. You don't want to get caught in a storm cell only to realize your host has your rain gear. A packable rain jacket should always be with you.
Can You Slackpack the Appalachian Trail?
In theory, sure. Some may argue that it won't be the quintessential AT experience. However, it's definitely an option available to you, if you like.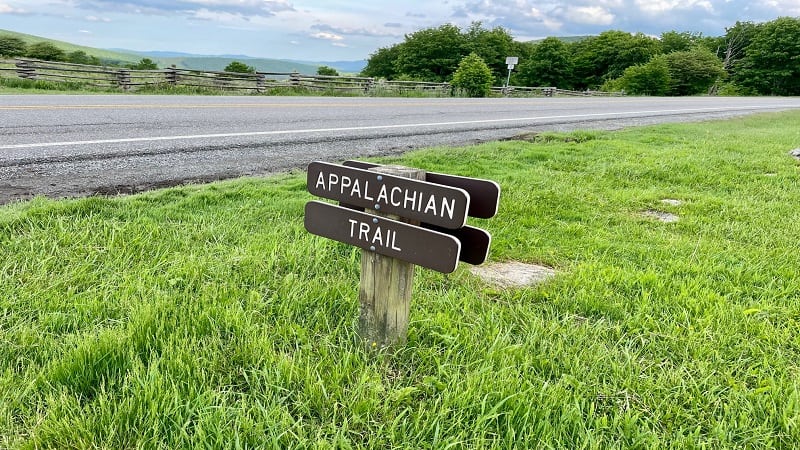 It would take lots of planning to slackpack the entire Appalachian Trail. This isn't an overly popular choice, so you'd likely find less information online.
If you want to slackpack the entire AT, consider slackpacking sections instead of the entire trail to make planning a bit easier and more straightforward.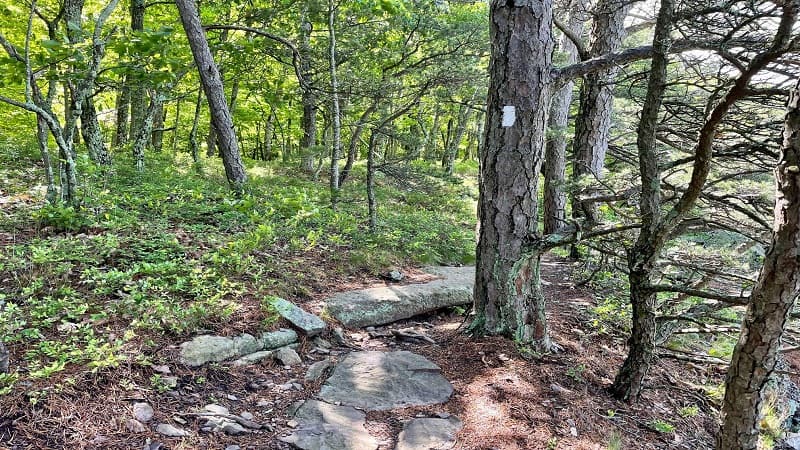 Now, if credit in the thru-hiking community is important to you, slackpacking the whole AT will probably net you an asterisk on your achievement.
If you don't care about any of that, though, then give it a try. Start by reaching out to defined slackpacking companies and guides to get information about feasibility.
Organized Slackpacking Trips
If you can't get a friend to help you slackpack, you want to be very selective with your host. While unlikely to be an issue, there's still potential risk involved.
Above the Clouds Hostel offers an organized slackpacking option in Georgia. While you can't do the whole trail this way, they do offer week-long options.
You can also call Above the Clouds for custom trips (or if you want to slackpack solo). Trips like this do tend to be in the four figures, though.
Adventures in Good Company also offers slackpacking experiences in Maryland, Maine, Virginia, Vermont and Georgia for small groups of female adventurers.
Shenandoah National Park offers a slackpack-adjacent experience. While you'll have to carry your gear, you can hike from lodge to lodge and have a bed.
While it may not be strictly slackpacking, you would be able to cover miles faster with fewer pieces of gear, all while having a comfortable bed each night.
Is Slackpacking the Same as Blue Blazing?
Slackpacking and blue blazing aren't the same thing. Slackpacking concerns the gear you take, while blue blazing concerns your choice of route.
Blue blazing refers to the blue Appalachian Trail markers you'll see on the trail (as opposed to the white blazes that denote the main route).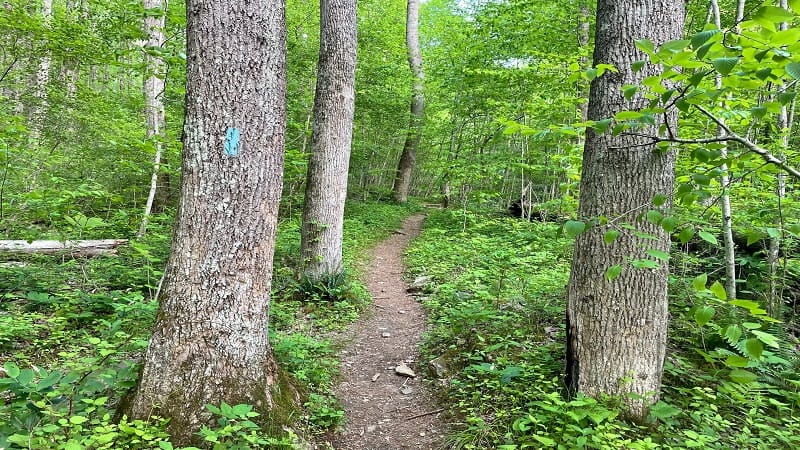 Blue blazing is when you use small side trails (denoted by a blue AT blaze symbol) which connect sections of the AT to other side trails instead of the main trail.
Blue blazing can allow you to cover ground more quickly or avoid difficult climbs. While purists consider blue blazing "cheating," it still qualifies for trail completion.
Slackpacking Vs. Section Hiking
Slackpacking is an approach to hiking, whereas section hiking is an overall strategy for your hike. In theory, you could slackpack and section hike at the same time.
Slackpacking and section hiking are quite different. In fact, slackpacking is as different from section hiking as it is from thru-hiking.
When you section hike, you keep your gear with you. Taking it section by section can be a great choice if you're limited on time or resources.
You won't move as fast when you section hike as when you slackpack. However, you can still move faster than thru-hiking, since you'll cover fewer total miles.
Wrap-Up Notes
There's a certain gatekeeping that seems to invade the overall culture of backpacking and hiking. While not prevalent, it does exist.
However, don't let that prevent you from slackpacking. It's a perfectly viable option that can save you time and keep you healthy on trail.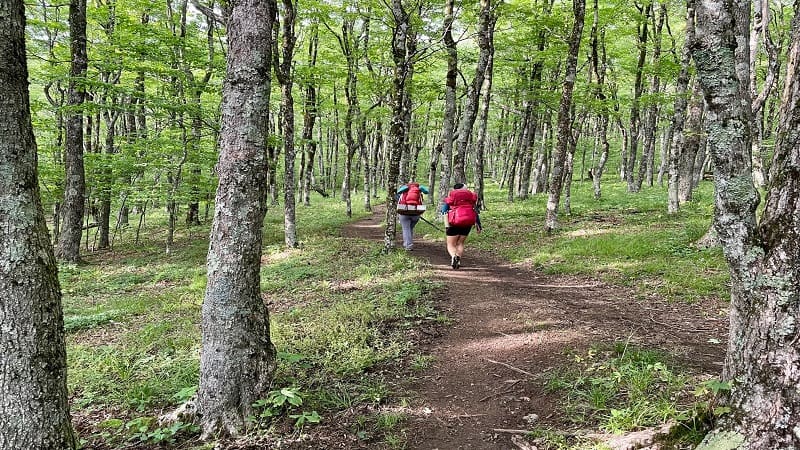 Hike your own hike and slackpack as you see fit. Whether you want to slackpack an entire long trail or just a section, do what makes sense for you.
Whatever you do, pick your host wisely should you choose to slackpack. They are carrying some expensive pieces of your gear, after all.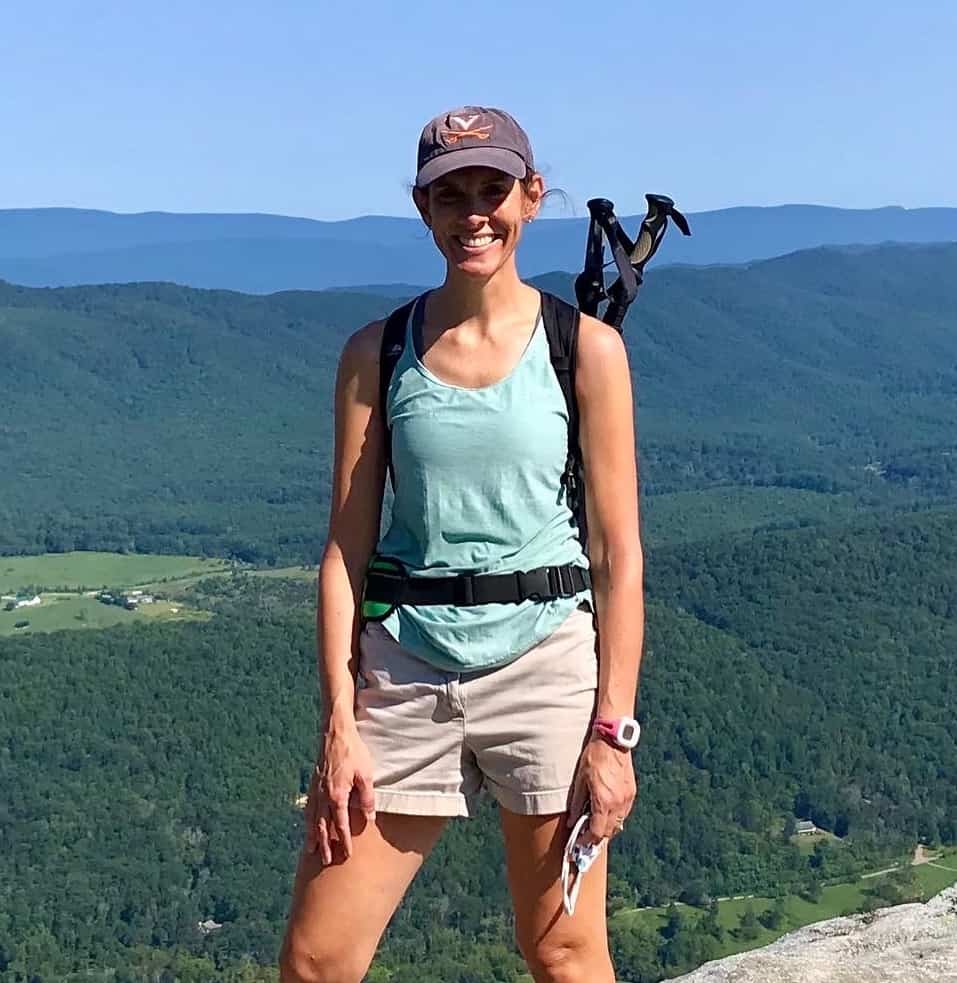 Erin Gifford is the editor of Go Hike Virginia. She has completed more than 300 hikes in Virginia. She is also the author of three hiking guidebooks from Falcon Guides. Need help finding a hike? Check out the Trail Finder feature or send Erin a message.