25 Quick, Simple & Tasty Day Hike Lunch Ideas
Day hikes are a great way to get outdoors and enjoy nature, but coming up with day hike lunch ideas can be a drag when you just want to get out of the house.
However, if you're planning to be out for more than a few hours, a proper lunch is absolutely essential.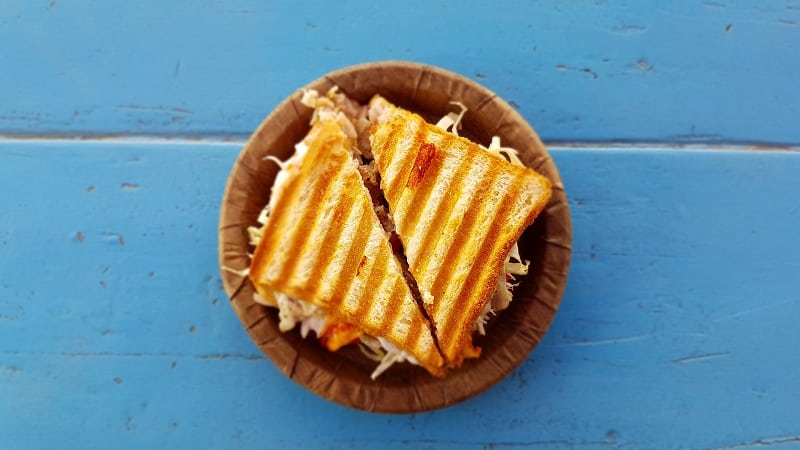 There may be affiliate links in this post. If you make a purchase, I earn a small commission at no extra cost to you. Thank you.
To ensure you have enough energy on your hike, pack a lunch that's appropriate for an active day spent outdoors.
The following ideas will satisfy your appetite and ensure you stay energized all day long. Plus, there's nothing better than lunch with a beautiful view.
What Should I Eat on a Day Hike?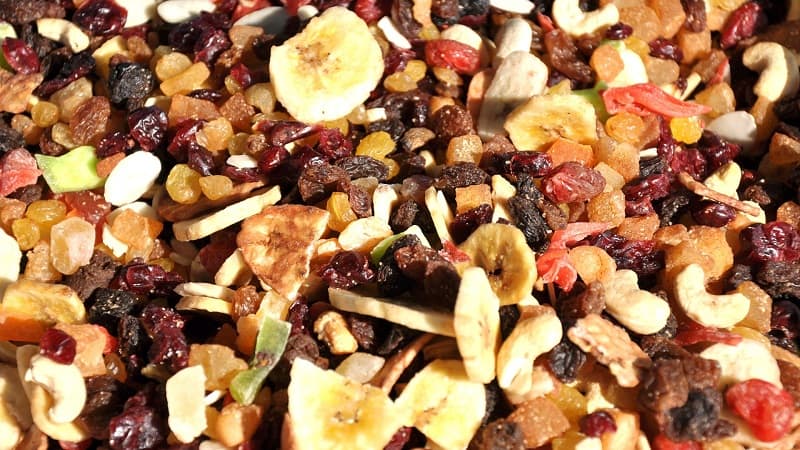 For a day hike, bring foods that are high in complex carbohydrates and lean protein. It's important to eat the right kinds of food while you're hiking.
Your hiking snacks can make the difference between feeling sluggish and groggy or feeling energized and ready to tackle the next hill.
Complex carbs are commonly found in whole grains and starchy vegetables, like sweet potatoes. However, not all complex carbs or lean proteins travel well.
Here are some ideas for great trail snacks:
* Beef jerky
* Granola
* Peanut butter
* Nuts and seeds
* Trail mix
* Dried fruits
* Fruit leather
* Clif bars or other nutrition bars
Of course, be sure to pack plenty of water to go with your trail snacks.
What Foods Should I Not Bring on a Hike?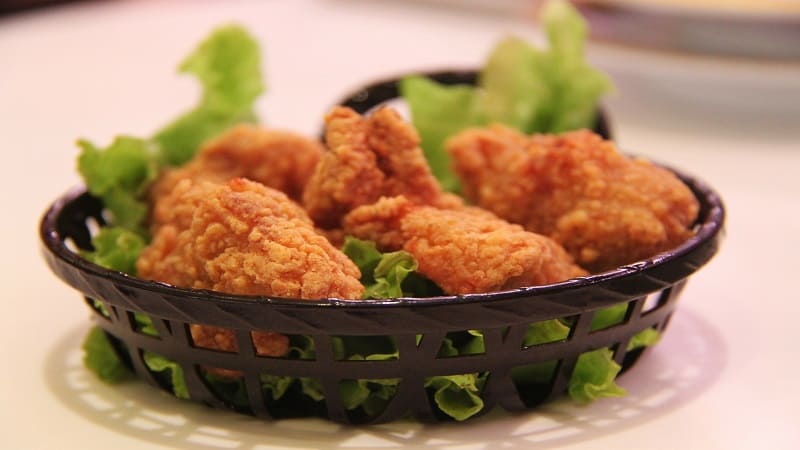 On a hike, avoid sugary snacks, carbonated drinks and dairy foods while hiking. Also, don't bring any foods that could spoil, like egg salad.
You don't want to get sick from spoiled food while hiking. Instead, opt for more stable choices that won't go bad. Here are some more foods to avoid:
* Greasy or fatty foods
* Deep fried foods
* Foods that can spoil
* Sugary snacks, like candy or chocolate bars
* Carbonated beverages, including sparkling water
* Any dairy foods, including cheese
In general, if you can't keep a food cold that needs to be kept cold, don't bring it on your hike.
How Do You Pack a Lunch for Hiking?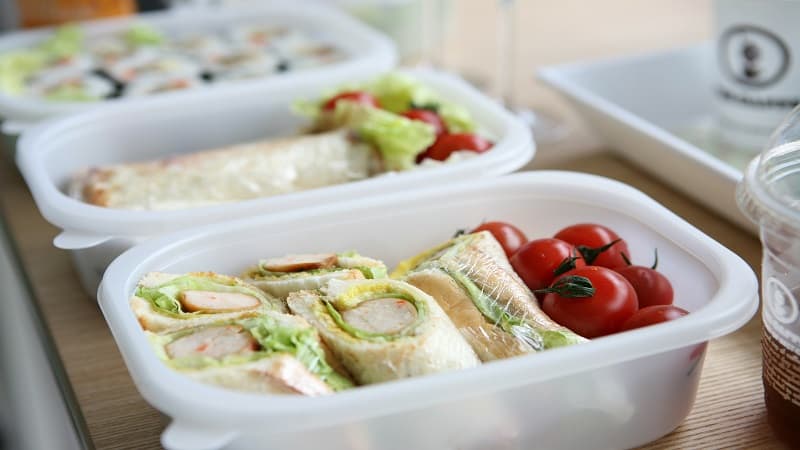 Packing a lunch for hiking can be tricky. You want to keep your lunch from falling to the bottom of your pack or getting smashed in your daypack.
If you can, pack sandwiches in storage containers to store at the top of your pack. For foods that need to be kept cool, surround them with frozen gel packs.
It's a good idea to keep your food and extra water within easy reach. For longer hikes, consider wearing a fanny pack for hiking to keep snacks close.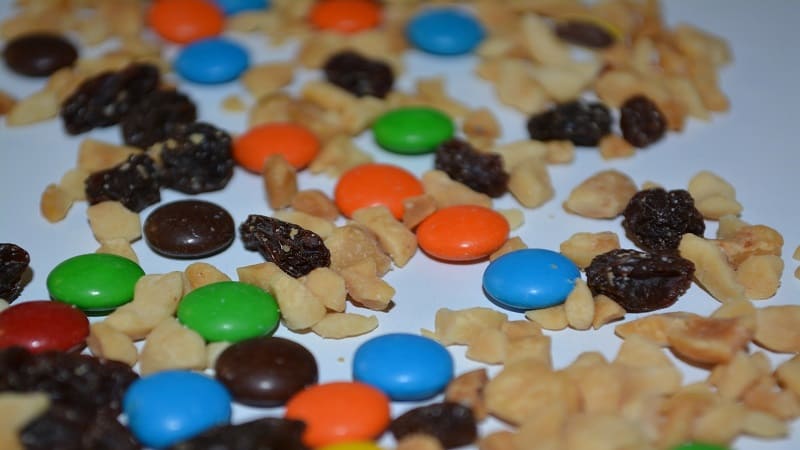 You might not always want to stop to dig through your pack to get a quick snack for energy. Storing snacks in a fanny pack is an easy solution.
As a bonus, fanny packs are great for holding your water, keys and cell phone. Ready for lunch? Here are 25 day hike lunch ideas we think you will love.
Day Hike Lunch Ideas
The hiking lunch ideas listed here provide a good combo of lean protein and complex carbs to help fuel your body while on a hike.
These lunch ideas are super simple to throw together and toss into your pack. Prepare them the night before or the morning of a hike.
#1: Turkey or Chicken Sandwich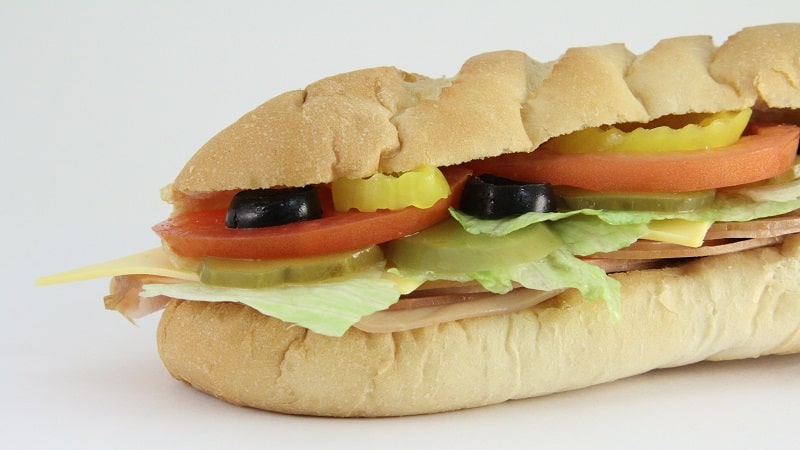 A turkey or chicken sandwich is a quick and easy lunch to throw together and head out on your hike. Go with deli meats rather than straight off the bone.
Keep your sandwich cold with a frozen gel pack, especially if you're taking a long hike. For any sandwich, it's most healthy to use a whole grain bread.
#2: Hummus and Cucumber Sandwich
Our next pick is a hummus and cucumber sandwich. If you're feeling ambitious, throw in some lean cuts of deli meat for an extra punch of lean protein.
Hummus is delicious and full of protein. Cucumbers are refreshing and give it a nice crunch. Toss some trail mix into your lunchbox to make it a full meal.
#3: Pasta Salad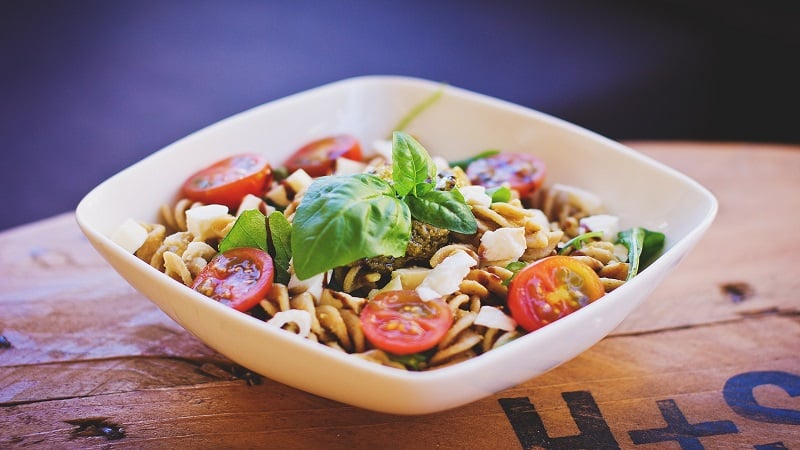 I don't know about you, but I love pasta salad. As a bonus, pasta is a great dinner idea the night before a hike.
Add in some chickpeas for protein and you've got a great lunch. Throw in some carrot sticks, apple slices or trail mix to make it a full meal.
#4: Tuna and Whole Grain Crackers
Handy grab-n-go tuna and cracker packs make a great hiking lunch idea. You can make this yourself or grab the packs at the store. Your choice.
There are many varieties and they provide the protein and complex carbs you need. Bring along some carrots or sliced cucumbers to make it a meal.
#5: Hard Boiled Eggs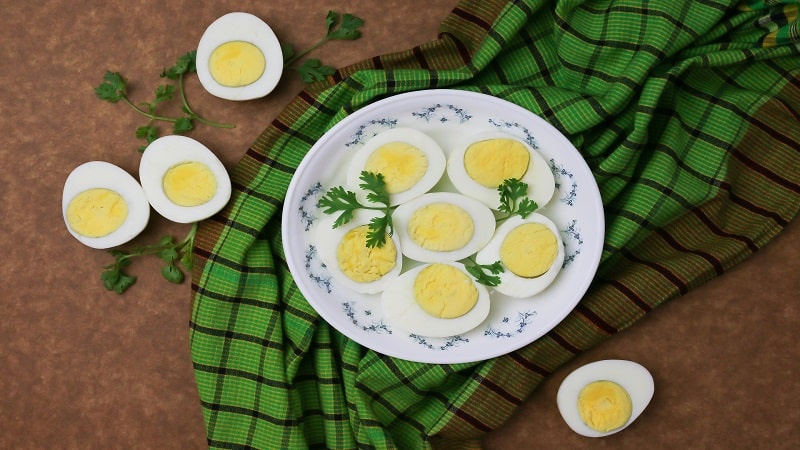 Believe it or not, a couple of hard boiled eggs make a great hiking lunch idea. They're easy to transport and will stay good for a decent amount of time.
Plus, they provide plenty of nutrition to keep you going on your hike. Bring two hard boiled eggs and some carrots or cucumbers with hummus for a meal.
#6: Nutella Wrap
If you have a sweet tooth, you'll love this lunch idea. Spread some Nutella on a whole grain tortilla, slice up some bananas to add to it, and roll it up.
Boom, you have a healthy and delicious lunch. Throw in some sweet trail mix on the side to make a meal. Or, go salty for the best of both worlds.
#7: Pita Sandwich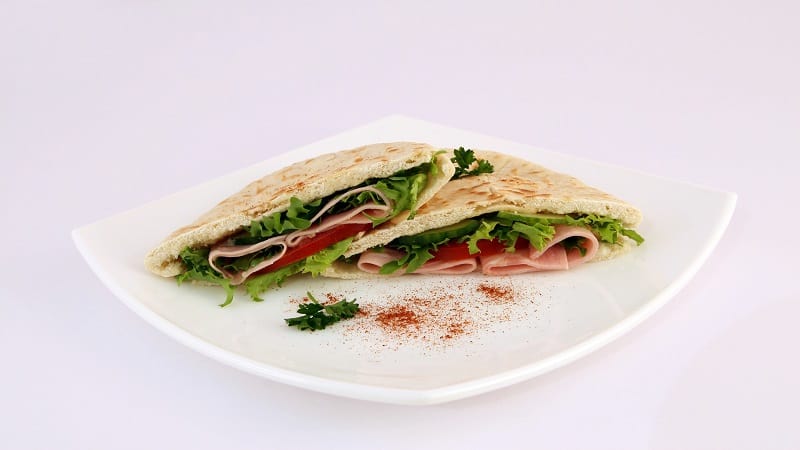 A whole grain pita is a great source of complex carbohydrates. Put together a pita pocket with hummus, lettuce, cucumbers, and even some turkey or chicken.
Thanks to the protein you've got a great and well-balanced lunch. This delicious lunch full of complex carbs and lean protein will get you through your hike.
#8: Bagel and Lox Sandwich
If you love lox, you'll love this lunch idea. Put together a bagel sandwich on a whole grain bagel with lox, spinach and a condiment of your choice.
You can even do cream cheese for a classic lox and cream cheese bagel. Bring along some carrots, fresh or dried fruits, or trail mix to make it a full meal.
#9: Tortilla Wrap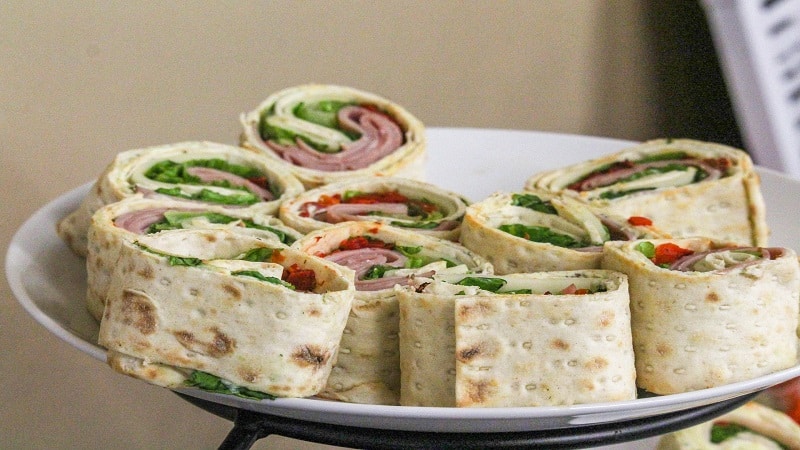 There are many different variations of tortilla wraps that make for great day hike lunch ideas, like a tortilla wrap with hummus and deli meat.
We also like tortilla wraps with peanut butter, raisins, and peanuts. Pair this lunch idea with trail mix, fresh veggies or dried fruits for a full meal.
#10: BLT Sandwich
A BLT is a great day hike lunch idea. Bacon will last the duration of your day hike once it's cooked. Plus, it's so delicious.
When packing this lunch, pack everything separately and assemble it once you stop to have your lunch. Pack to-go mayo or mayo or mustard packets.
#11: Peanut Butter and Jelly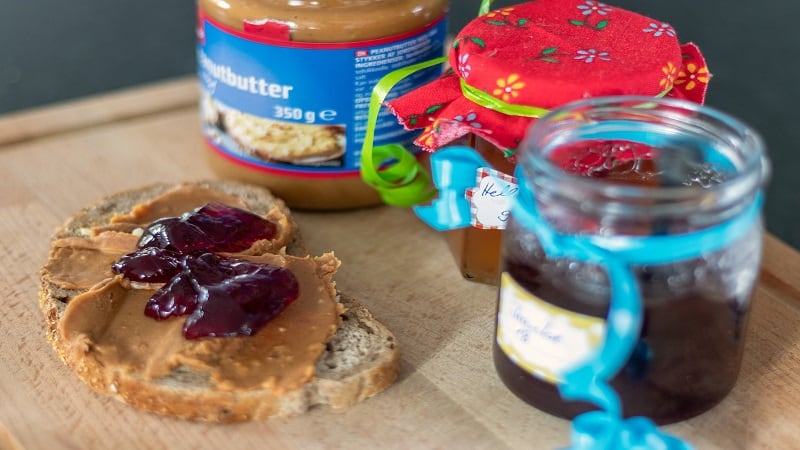 Peanut butter and jelly is a standby, and it makes a perfect day hike lunch idea. This may seem basic, but you can use different kinds of jellies and nut butters.
Put this sandwich together on whole grain bread and pair it with fresh veggies, trail mix or dried fruits for a meal.
#12: Nut Butter and Crackers
For a simple and easy day hike lunch idea, pack your favorite nut butter and whole grain crackers. This might seem simple, but it's surprisingly filling.
Plus, it contains all the necessary ingredients for proper hiking nutrition. Pair with fresh veggies, fruits, beef jerky or even trail mix to make it a meal.
#13: Peanut Butter and Banana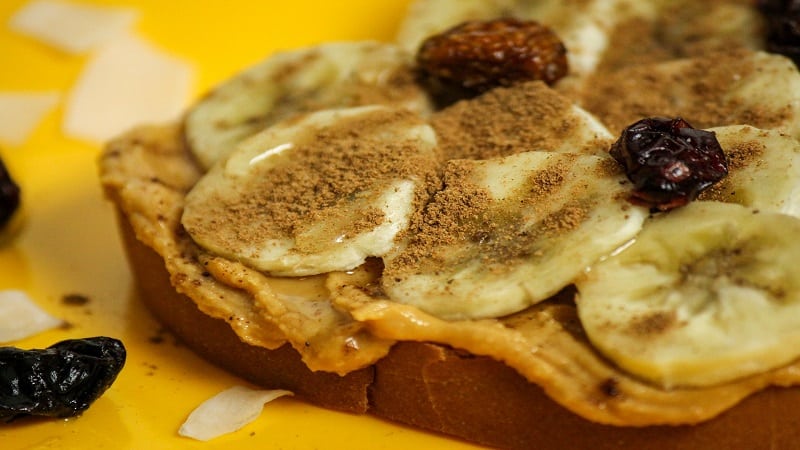 Bananas are full of complex carbs and potassium, both of which your body needs while hiking.
If PB&J is too basic, pack a PB&B for your lunch. Peanut butter and bananas are delicious and nutritious. Make it a meal by adding trail mix or dried fruits.
#14: Nutrition Bars
Sometimes you really don't want to deal with putting a lunch together. Trust me, we get it. Consider a variety of nutrition bars, trail mix and beef jerky.
Yes, you can make an entire lunch out of snacks. Consider it hors d'oeuvres, trail-style. Fancy!
#15: Tuna Salad Sandwich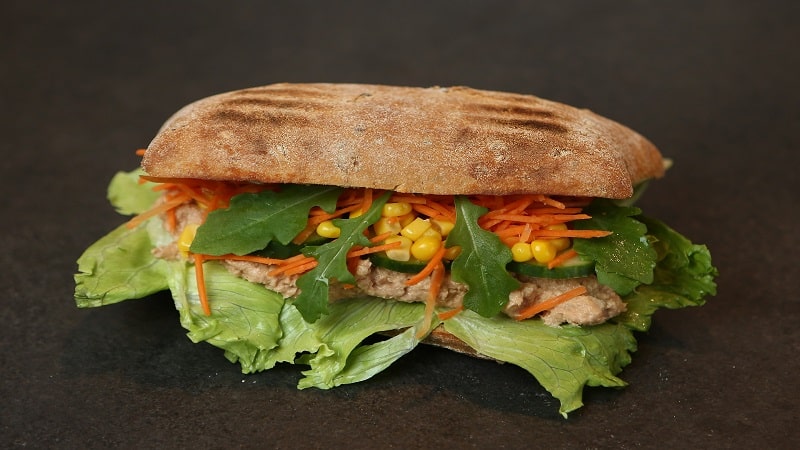 A tuna salad sandwich doesn't have to be a super involved ordeal. It can be as simple as a to-go pack of tuna with a handful of mayo packets.
You really don't even have to mix it, just put it all on some whole grain bread and you have super easy tuna salad.
#16: Fruit and Nut Butter
Apples and bananas with nut butter is a surprisingly filling lunch idea that's easy to pack and bring with you on your day hike in the woods.
To make it a more well-rounded meal, pair it with some trail mix, beef jerky, or fresh carrots and hummus.
#17: Bean Salad With Crackers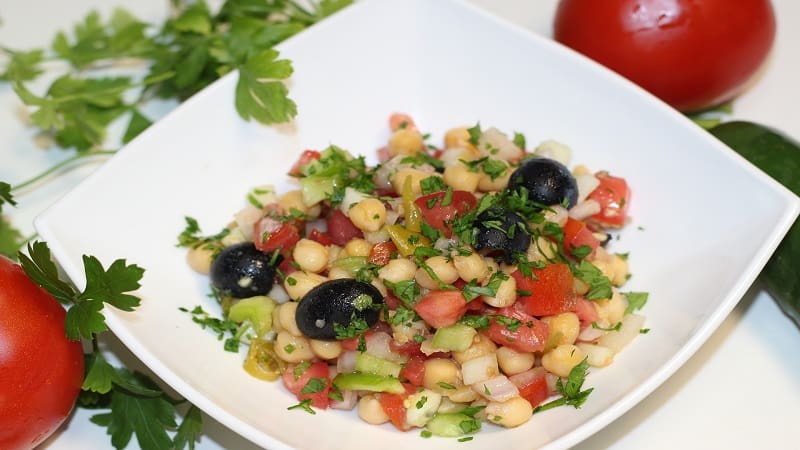 You can easily and quickly whip up a canned bean salad at home to bring with you for a quick and delicious day hike lunch idea.
The options for bean salad are endless, too. You can use any kind of beans and add your favorite veggies to eat with crackers or on its own.
#18: Pita Pizza
Have you ever seen the shelf-stable packs of pepperoni? You can typically find them in the grocery section with other pizza ingredients.
Bring a pita, some marinara sauce, and pepperoni and voila: you have a delicious trail pizza. Pair with fresh veggies or dried fruits for a pita pizza hiking meal.
#19: Veggies and Cream Cheese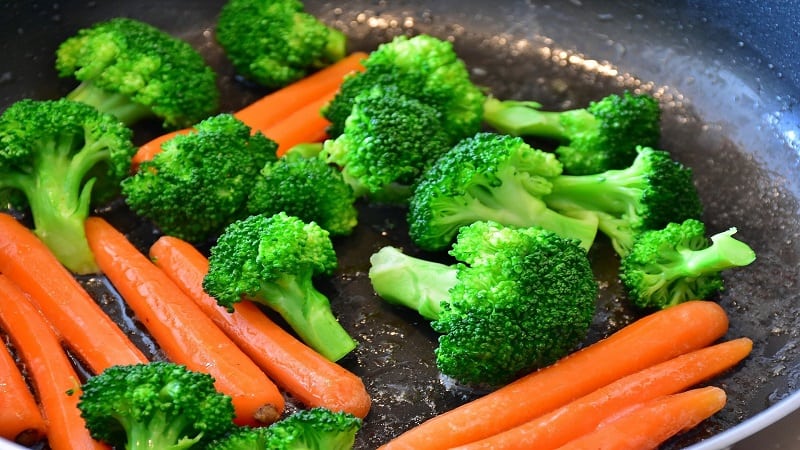 If you love cream cheese, you'll love this lunch idea. Pair your favorite veggies (like carrots, cucumbers or celery) with your favorite cream cheese.
This is a quick and easy hiking lunch idea. Bring along trail mix, beef jerky or some fresh fruits and make it a meal.
#20: Almond Butter and Fruit Sandwich
Almond butter is delicious on its own, but it's also amazing with fruits. Consider making a whole grain almond butter and banana sandwich.
Or, try an almond butter sandwich with some fresh blueberries. Honey is delicious, too, but not great for hiking because of the sugar rush and crash.
#21: Overnight Oats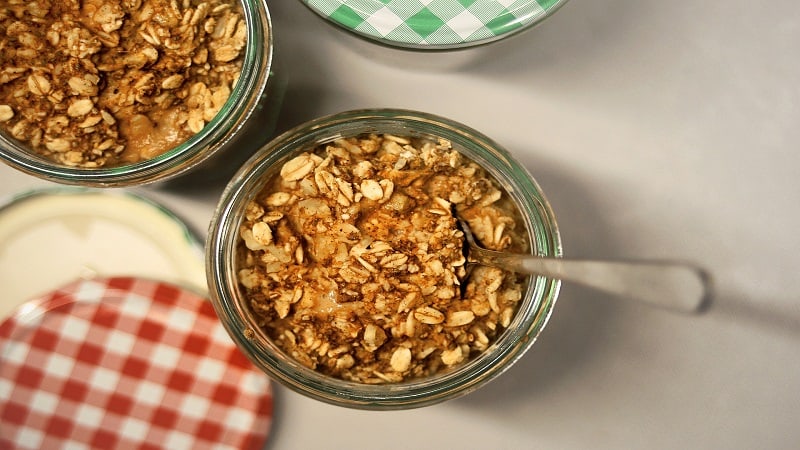 Overnight oats is a cold version of oatmeal that you make by soaking oats overnight in the refrigerator in your milk of choice. Add in fruits, raisins or nuts.
Overnight oats is a great day hiking lunch option. It tastes great with oat milk, cinnamon, raisins, almonds and sunflower seeds. Delicious.
#22: Freeze Dried Meals
Freeze dried meals, like those from Mountain House, are a great option when hiking, backpacking or camping. There are lots of different meal options, too.
All you need to do is heat and add water to the package. In a few minutes, you'll have a delicious meal. As a bonus, they are also super lightweight.
#23: Ramen with Beef Jerky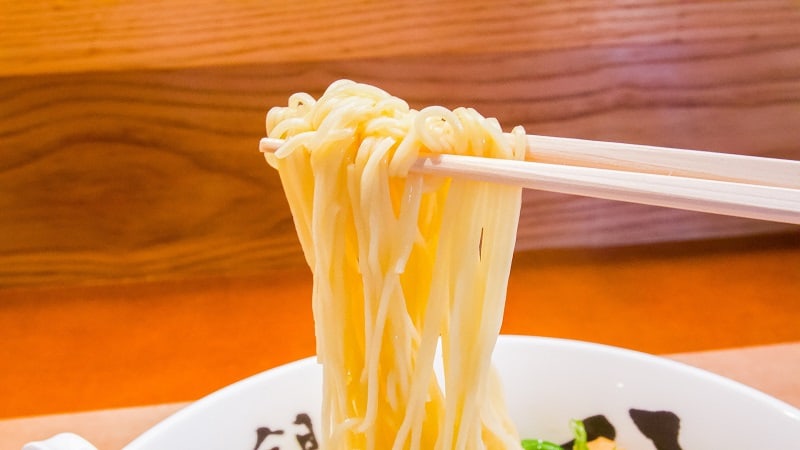 For a cold weather hike, bring a Jetboil or lightweight camping stove to make yourself some soup on the trail. Ramen noodles are a great lightweight choice.
And in beef jerky or a hard boiled egg to kick your ramen up a notch and provide your body with extra sodium and protein. This lunch is filling and delicious.
#24: Salmon Salad Sandwich
I mentioned tuna salad above, but you may also like a salmon salad sandwich. It's an easy, convenient and tasty lunch idea. All you need is bread, mayo and salmon!
You can find single-serve packages of wild-caught pink salmon online or at most any grocery store. This lunch idea is super-charged with carbs and protein.
#25: Wilderness Charcuterie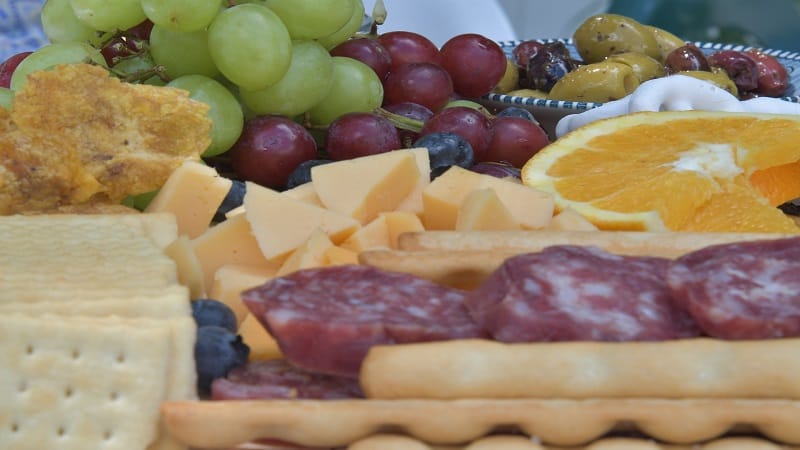 Who says you can't have a fancy charcuterie lunch on the hiking trail? Just pack cured meats, cheese, crackers, nuts and fruits, and you've got a classy lunch.
Each of these items alone is a snack, but combine them all together and you've got a lunch with the carbs and energy you need to tackle the trails.
Wrap-Up: Day Hike Lunch Ideas
Remember: a proper hiking lunch includes lean proteins and complex carbohydrates. This means white meats and whole grains.
But you can also get plenty of protein and carbs from dried fruits, beef jerky and trail mix, too. Also, make sure you have plenty of snacks to eat between meals.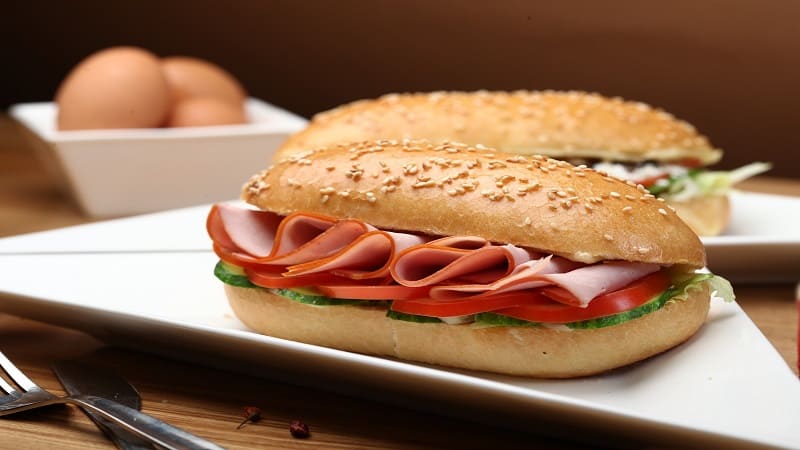 Snack a bit every hour that you're on the trails. Bring a fanny pack full of your favorite trail snacks, as well as plenty of water to stay hydrated.
We hope these day hike lunch ideas help you stay fueled while you're out living your best hiking life. Have fun on your outdoor adventures.