Need to Know: Can You Wear Merino Wool in Summer When Hiking Outdoors?
Merino wool is often associated with insulating and maintaining warmth in cold weather. However, you can and should wear merino wool in summer, too.
The moisture-wicking properties of merino wool keep you warm and dry in winter. These same properties can also keep you cool in summer.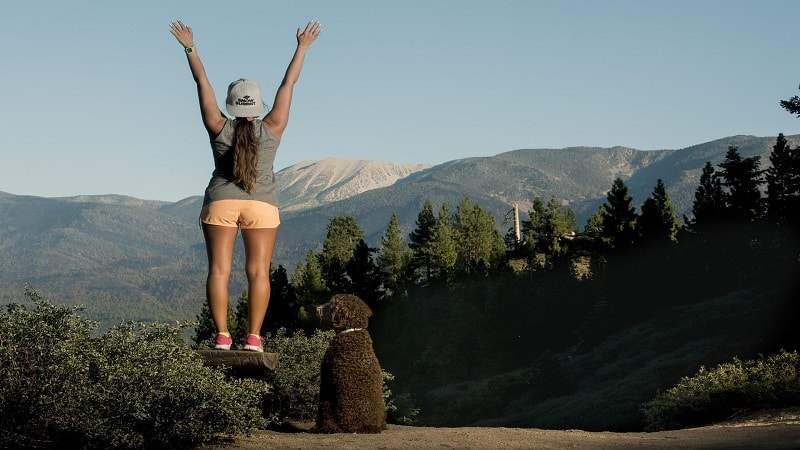 For many hikers, merino wool is an investment in comfort. Merino wool can be expensive, but it's durable, lightweight and an excellent foundation.
If you've been on the fence about merino wool garments, here's the scoop on what makes this material a good fabric for hiking gear, regardless of the season.
Is Merino Wool for Summer or Winter?
We know merino wool in winter is warm and cozy. Despite it being lightweight and breathable, it insulates incredibly well and is trusted in harsh conditions.
Now, you wouldn't walk out into -40 degree temps with just a merino wool sweater, but it is the foundation of many good cold-weather outfits.
Merino wool as a base layer is incredibly soft and comfortable, while its natural loft means it can be warmer than artificial technical fibers of similar weights.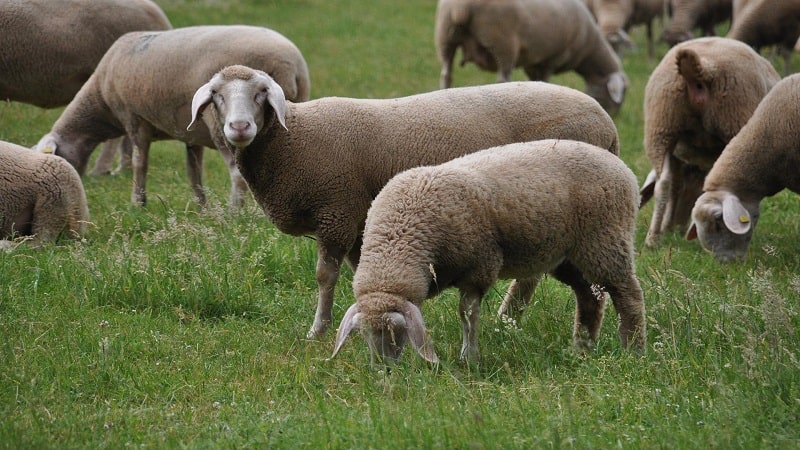 Merino sheep can withstand single digit temperatures with ease. This means that it can take on even the coldest of temperatures as a reliable base layer.
One of the key merits of merino wool is its ability to wick moisture. This is important in summer as quick-drying fabrics can help regulate core temperature.
In summer, merino wool helps draw moisture from your skin and regulate body temperature, even during exertion, to keep you from feeling damp and sticky.
Does Merino Wool Cool You in Summer?
Yes! Merino has an incredible ability to wick moisture and regulate temperature. Those sheep can stand single digits but also see swings to nearly 100 degrees.
Because merino wool is inherently porous, it moves moisture away from your body easily, keeping you cool during the summer months.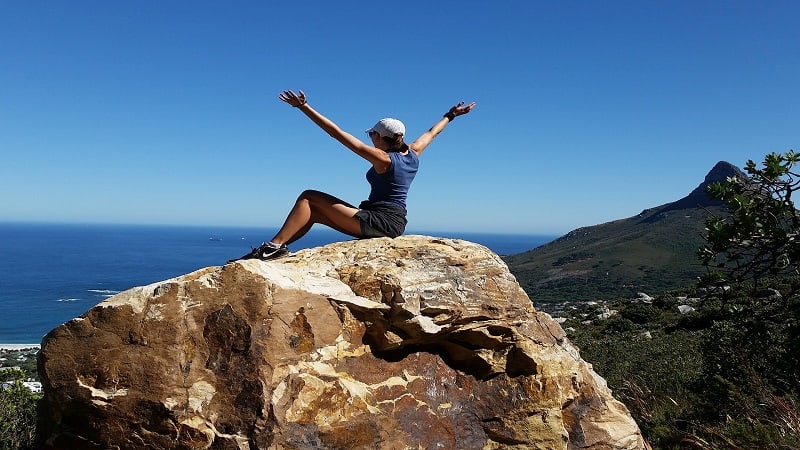 A short-sleeve merino wool t-shirt, being light and moisture-wicking, is a great summer hiking choice. There's a reason athletes of all stripes love merino wool!
If you're hiking in changing temperatures, merino wool will keep you cool during the day but warm overnight when temperatures drop.
Is Merino Wool Itchy?
Definitely not! Wearing merino wool in summer or winter is the pinnacle of comfort. It's one of the softer materials out there and won't cause discomfort.
You may equate the itchy nature of a wool sweater to a merino wool layer, but they aren't the same at all.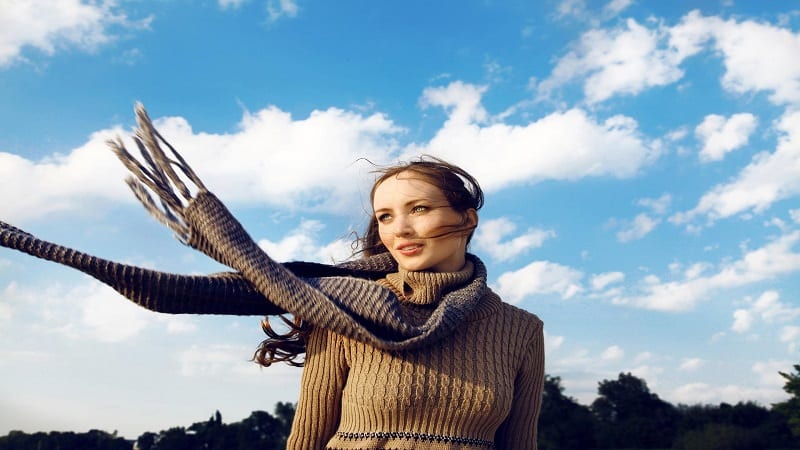 Merino wool fibers bend easily when in contact with your skin. This bending is what causes merino to feel as comfortable as it does.
Merino wool's comfort is the reason it's recommended for people with sensitive skin. If other technical fibers don't work for you, merino may be the answer.
Is Merino Wool Breathable?
Yes! One of the biggest merino wool benefits is breathability. Moisture-wicking and breathability go hand-in-hand, making merino a great year-round option.
Wet clothes can be a serious issue in cold weather, and merino doesn't trap moisture like cotton does, so it keeps you cool and breathes well.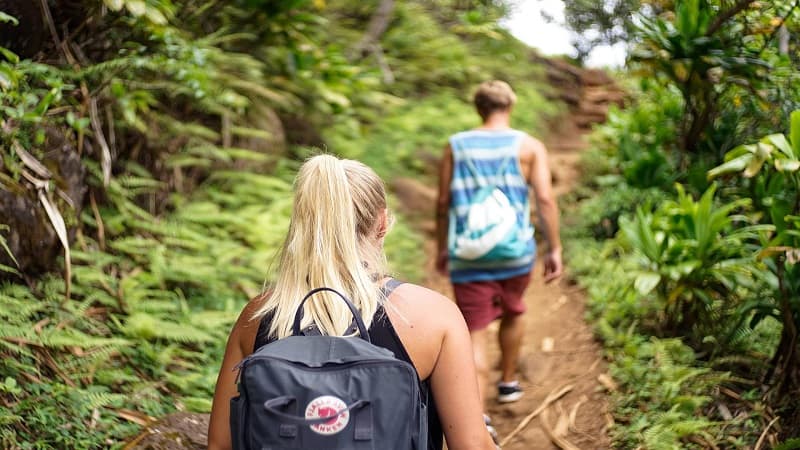 Another major bonus is merino wool's antimicrobial nature. It fights odor, so you can wear it multiple times between washes.
If you're planning a multi-day adventure, leave the cotton at home and take merino wool. You'll feel better, and you won't smell awful at the end. It's a win-win.
Do You Sweat More in Merino Wool?
While you might associate merino with extra sweat, you actually tend to sweat less when you're wearing merino wool since it's so light.
Because of how well merino wool regulates your temperature, you stay more comfortable and sweat less when wearing merino wool in summer.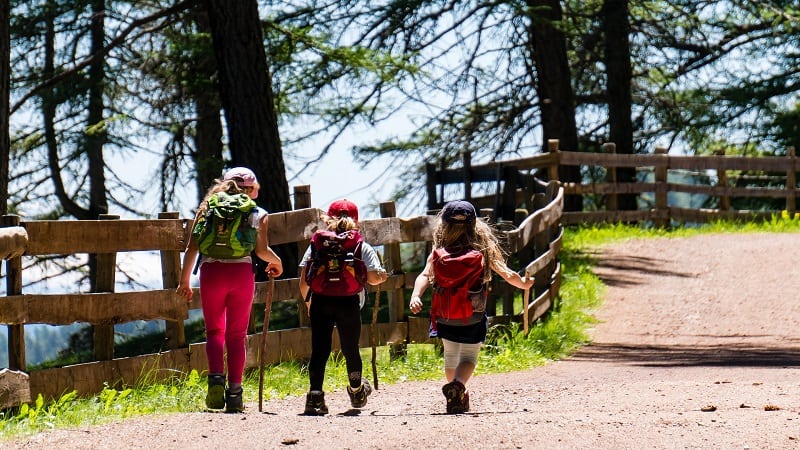 Since merino wool transfers moisture away from your body, it's easier for you to regulate a comfortable temperature and thus sweat less.
This perk of merino wool is one reason that merino wool socks are so popular for runners and hikers. If you find your feet too warm, try merino.
Merino Wool Hiking Gear
From base layers to outerwear, you can get just about any piece of clothing made from merino wool. The variance of options is part due to the material's versatility.
Even when it's warm and you aren't layering anything, having merino wool socks or underwear can keep you cool and comfortable when hiking.
A good merino wool t-shirt is the cornerstone of a comfortable hiking outfit. While on the pricier side, high-quality merino wool is an investment.
It's a worthwhile investment too, given merino wool is durable, lightweight and does what it says it does – keeps you cool in summer, warm in winter.
These shirts are a blend of merino wool, nylon, and eco-friendly tencel to maximize comfort and moisture-wicking. The women's version features a pocket.
With reinforced seams and a tagless design, you'll never have to worry about chafing over the long life of this short sleeve merino tee.
Unlike cheaper t-shirts, these shirts feature taping in the back of the neck to prevent the frustration caused by your favorite shirt's neck stretching.
Available in six colors, it's easy to have these shirts as a staple of your outdoor wardrobe. With exceptional durability, they'll stay in rotation for years to come.
If you pick just one piece of merino gear, pick merino wool summer hiking socks. If you've never hiked in merino wool socks, it will change everything.
This merino wool and nylon blend from REI provides just enough cushion for comfort without feeling bulky during warmer months.
With strategic reinforcement points at the heel, toes, footbed, and Achilles, this sock is durable enough to be pressure-tested on trails for miles to come.
Chafing is a thing of the past here with a seamless design that maximizes comfort and helps you rack up the miles without any annoyances.
REI's wool socks are made in the USA and comply with Responsible Wool Standards. This means that the wool was sourced ethically and responsibly.
At a competitive price, REI's house brand takes some of the sting out of buying high-quality merino, leaving you extra cash to get a second pair.
Just because it's warm out doesn't mean you leave the layers at home. This lightweight sun hoodie offers just enough protection in an ultralight package.
This Ibex Sun Hoodie weighs in at half a pound in the men's version and just under a quarter pound for the women's. It's also popular, and sells out quickly.
If you want to maximize your sun protection, the lightweight hood can fit under a hat. It will also fit comfortably under a helmet if you're biking.
If you find yourself on a strenuous hike, you can undo the attached button closure for additional venting to cool yourself down.
With thumb catches, your hoodie won't ride up your arms during strenuous activity. While a small addition, this feature keeps wrists covered from the sun.
With a built-in "locker loop" you can hang this off after a long hike and let the sun dry it quickly, so it's ready for the next morning.
If you want to extend your merino wool repertoire, consider adding a long sleeve crew neck. This mid-weight option keeps you warm without adding bulk.
You get all the breathability and comfort of merino wool with added insulation value in this long sleeve crewneck option made from 100% merino wool.
As you would expect from high-quality merino wool clothing, this shirt features flatlock seams and a tagless design to prevent chafing and improve comfort.
At just 9.6 oz in a men's large and 8 ounces in a women's medium, you won't notice any extra bulk, even in a mid-weight style.
With a range of XS to 6XL for men's styles and XS to 3XL for women's, adventurers of all body types should find something that works for them.
Because this is a mid-weight, you may want to reserve it for colder weather hiking or for moderate temperatures during day-to-day activities.
Wrap-Up: Merino Wool in Summer
Merino is a perfect year-round fabric option. Merino wool in summer can be just as comfortable as in winter if you choose the right weight.
Even if you don't do much cold weather hiking, a merino wool shirt can be a great camp shirt if temperatures drop overnight.
Merino wool does come with a heftier price tag, but with its durability, you won't find yourself needing to replace it anytime soon.
Merino wool clothing is the Swiss army knife of hiking clothing and activewear. With just a couple of shirts, you can get four seasons' worth of comfort.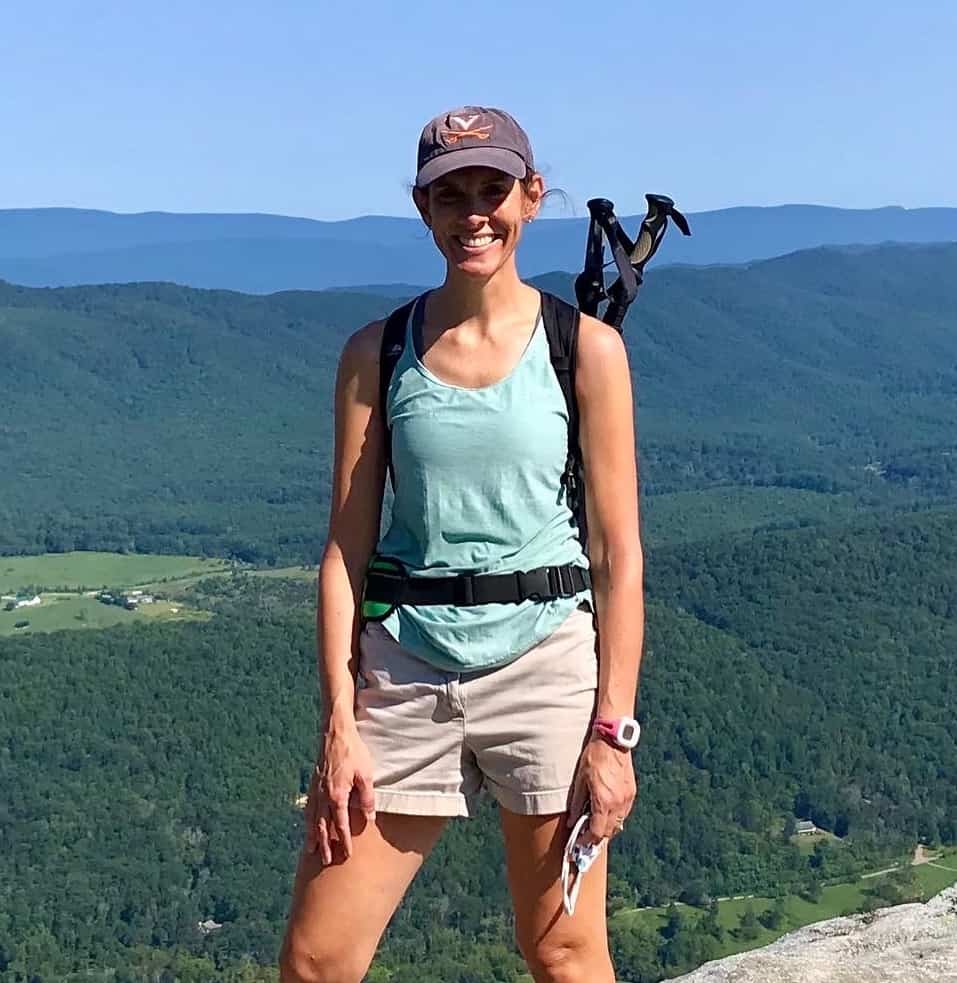 Erin Gifford is the editor of Go Hike Virginia. She has completed more than 300 hikes in Virginia. She is also the author of three hiking guidebooks from Falcon Guides. Need help finding a hike? Check out the Trail Finder feature or send Erin a message.