I'm Erin Gifford, the one-woman-show behind Go Hike Virginia, a resource I created in April 2020 to help fellow nature lovers navigate the hiking trails of Virginia.
Since then, I've written up reviews of more than 250 hikes all across the state to help outdoor lovers, like me (and you!), get out on the trails. I've taken lots and lots of photos, too.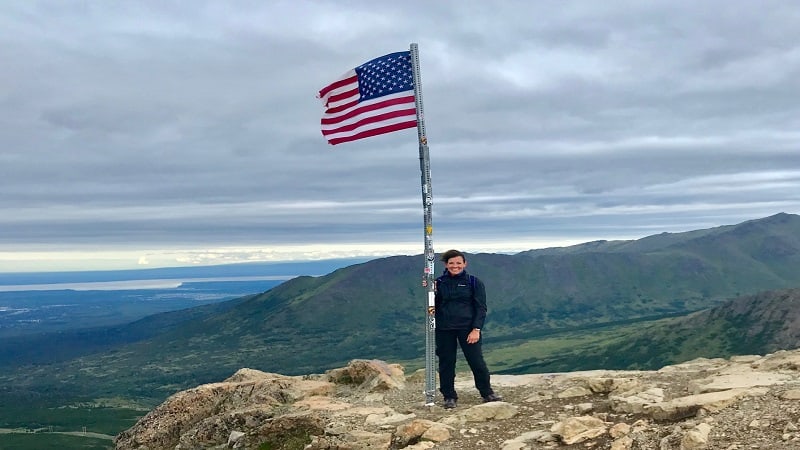 My hiking tips have been featured in USA Today and Southern Living. I've also written about my favorite hikes for Northern Virginia Magazine and Tidewater Family.
I even wrote a hiking guidebook. I pitched and wrote Hiking with Kids Virginia: 52 Great Hikes for Families for FalconGuides, which came out in April 2022. Then, I wrote another guidebook. Hiking Coastal Trails of Delaware, Maryland and Virginia is due out August 1, 2022.
I've written about Chincoteague for Northern Virginia Magazine, Skyline Drive for AAA's GO and what's to love about Southwest Virginia for The Washington Post. Feel free to check out loads more articles I have written at eringifford.com.
I worked with tourism bureaus too, including the Shenandoah Valley Travel Association. Here's a Q&A with me on winter hiking called When the Trail Goes Cold. I also recently wrote and edited the 2022 travel guide for Virginia's Heart of Appalachia region.
On the state level, I've written about family field trip ideas, camping at Shenandoah National Park and Wilderness Road for the Virginia Tourism Corporation. I also write about hiking in Maryland at Maryland Hikes and family travel at Kidventurous.
What's Next?
What's next, you say? You tell me. Outdoor recreation is a huge priority in Virginia and hiking is an activity with a low barrier to entry. As in, no special equipment required.
Sure, hiking boots and trekking poles are a good idea on some trails, but in general, most trails require little more than a good pair of sneakers.
The Commonwealth of Virginia created an Office of Outdoor Recreation in July 2019 to help bring more outdoor product manufacturers (kayaks, gear, bikes) into the state.
Yet, we're really not doing enough to lure state residents to the mountains, bike paths, hiking trails, waterways and trail towns. That's where I come in. To the rescue!
How I Can Help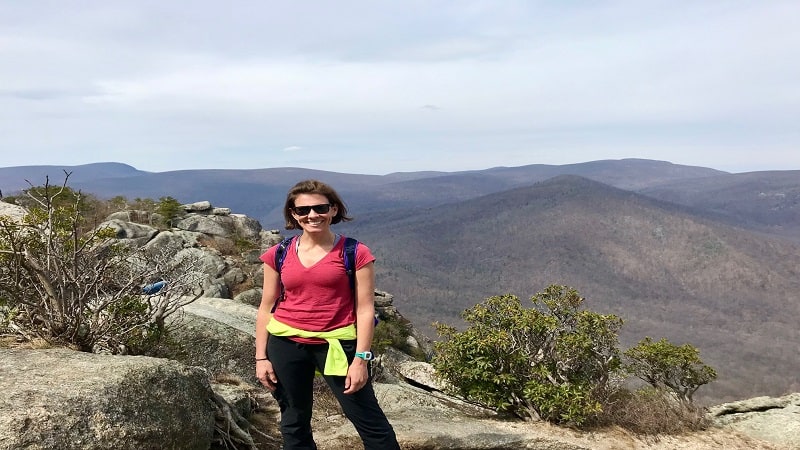 I am available to help visitors' bureaus, gear and apparel companies, campgrounds, RV rental outfits, outdoor attractions and stays of all kinds (cabins, inns, etc.).
On-page (as in, on Go Hike Virginia), I can:
* Write search engine-friendly sponsored posts;
* Display online ads;
* Create and share engaging social media posts;
* Product reviews, including campgrounds, RV rentals and outdoor gear.
Off-page (as in, not on Go Hike Virginia), I can do so much more, including:
* Outdoor recreation consulting, including marketing plan creation;
* Capture and license original photography;
* Create shareable content, like blog posts, top-ten lists and itineraries;
* Capture, edit and share online video.
I am also available to travel into different regions of Virginia to capture photos, video and the best of the best that needs to be promoted to potential visitors and travelers.
For on-page work, here's more in the way of need-to-know statistics:
* Monthly Page Views: 74,000
* Monthly Unique visitors: 60,000
* Geography: 49% in Virginia (67% in Virginia or neighboring states)
* Facebook: 3,500+
* Instagram: 6,700+
Ready to Get Started?
Let's go. Simply send me an email and let's get started. I'm excited to work with you.