Stay Warm: Best Winter Hiking Gloves
When it comes to warm hands for winter hikes, some hikers prefer wool mittens with liners, while others like hiking gloves for cold weather hiking.
Hiking gloves are a top pick for dexterity and easy access to touch screen smartphones and camera apps.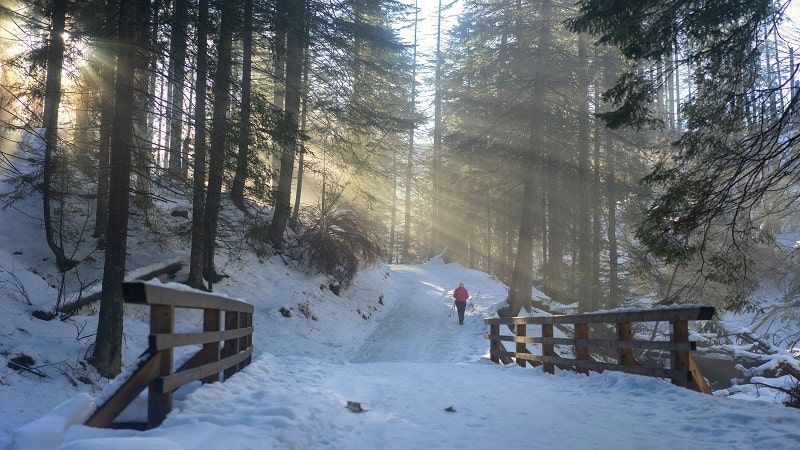 There may be affiliate links in this post. If you make a purchase, I earn a small commission at no extra cost to you. Thank you.
I wear winter hiking gloves, sometimes slipping in hand warmers for added warmth on the trails, but I had no idea what my hands had been missing.
Here are three top picks for warm hiking gloves (or mittens) you'll want to be wearing on the trails in winter. Stay toasty out there, friends.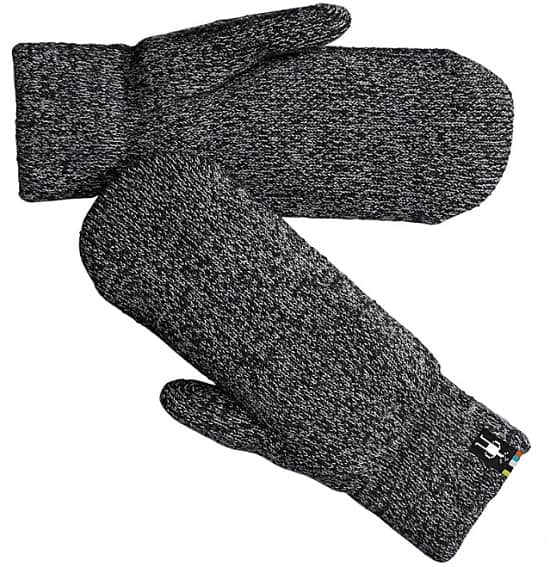 A top pick among hikers (really among anyone who likes warm fingers) is Smartwool Mittens, which are made from soft, toasty and warm Merino wool.
You'll find a variety of styles, but it really comes down to the Smartwool Cozy Mitten and the Smartwool Knit Mitt. Both offer touchscreen compatibility.
These mittens are warm, comfy and washable. The Smartwool Cozy Mitten is bulkier than the Smartwool Knit Mitt, which may be why it has a higher price point.
The two mittens have warm linings to keep fingers warm, but the Smartwool Knit Mitt has more lightweight insulation, which leads to a less bulky feel.
To really keep hands toasty, layer in a simple liner glove. However, glove liners can give mittens a more bulky feel and reduce freedom of movement.
These mittens are not made of waterproof material, which is a must to consider if you plan to hike in wet weather, such as snow, sleet or ice.
Wet mittens are never good, particularly when engaging in outdoor activities in cold weather conditions, like hiking, snowshoeing and cross-country skiing.
Outdoor Research has been a household name in technical apparel for several decades, gearing up climbers, backcountry skiers, and paddlers, even hikers.
The company's primary focus is on suiting up (and keeping warm) fairly hard-core adventurers. They make literally dozens of styles of mittens and gloves.
It can be overwhelming to scroll through row after row of gloves and mittens, but they know what they are doing. One style to love is the VersaLiner Sensor.
Outdoor Research VersaLiner Sensor Gloves are breathable, reflective, waterproof and wicking. This makes them among the best winter gloves for hiking.
They are among the warmest gloves thanks to an outer shell and an inner fleece liner. These waterproof gloves come with a rainproof shell for extra protection.
The waterproof membrane hides away into a zippered pocket on the back of the hand. This pocket can also be used to tuck in a hand warmer for each glove.
Grip dots make it easy to grab onto obstacles. These high-performance winter hiking gloves are also touch screen compatible.
For those who are constantly touching your iPhone to check with AllTrails to make doubly sure you're still on the trail, these winter hiking gloves are for you.
The OZERO Winter Thermal Gloves provide solid warmth for cold hands without the bulk. Even into the 20's your hands and fingers will be toasty warm.
These gloves are water resistant and touch screen compatible, so there's no need to take your gloves off to consult with the AllTrails app or snap a photo.
Both the thumb and index finger are coated in a sensitive fabric so you can tap and swipe your smartphone with no problems.
These lightweight gloves have good grip, too. The palm, middle finger and index finger all have silicone particles for good dexterity in extreme conditions.
This way, you can firmly grip your phone or your trekking poles, even ski poles. The silicone dots also make it a cinch to open or close your water bottle with ease.
The glove fabric is windproof to keep brisk winds from cutting through the gloves to your hands. It's a helpful insurance policy to keep your hands warm.
Wrap-Up Notes: Winter Hiking Gloves
There's nothing worse than cold fingers, so it makes sense to ensure you have the the best winter hiking gloves to keep your hands warm and comfortable.
Walking mile after mile with damp, wet gloves and fingers that are chilled to the bone makes winter hiking less fun. Warm gloves or mittens are your friend.
Fine motor skills required for different activities, even zipping or unzipping your coat, are challenged in extreme cold conditions when fingers are very cold.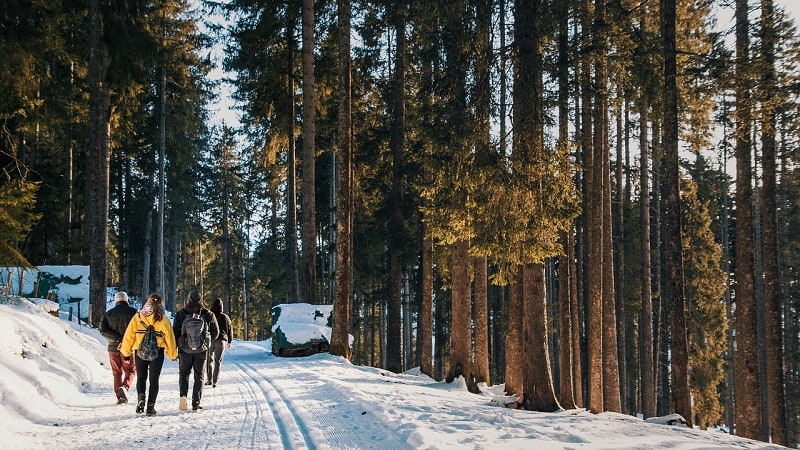 For mittens, merino wool is the way to go for warmth and comfort. For a power boost, layer in a glove liner, which can further wick away moisture.
Each of the above options will give your fingers extra warmth on cold days. It really comes down to personal preference: mittens or gloves.
Winter hiking is fantastic when there are few people on the trails and you can take in the serenity of nature. With toasty warm fingers, of course.
For more winter gear picks (which by the way, make great hiking gifts and stocking stuffers for outdoor lovers) check out my Gear Guides.